With the top tribute bands in the nation lined up every month, it is little surprise that the Historic Hemet Theatre is able to fill the auditorium for nearly every show. Now that the theatre has reduced occupancy temporarily in response to the uptick in COVID cases, the shows are selling out faster than ever.
Last weekend, Turn the Page was in town to perform their high-energy Tribute to Bob Seger. There may have been fewer audience members, but the cheers from the crowd were as loud as ever.
The dance floor was filled for most of the night, fans cheering and singing along with all of their favorite Bob Seger hits. And the band was clearly having the time of their lives – not only to be back on the road after many months of shutdown, but to have the opportunity to play in their very favorite venue…. in Hemet, California.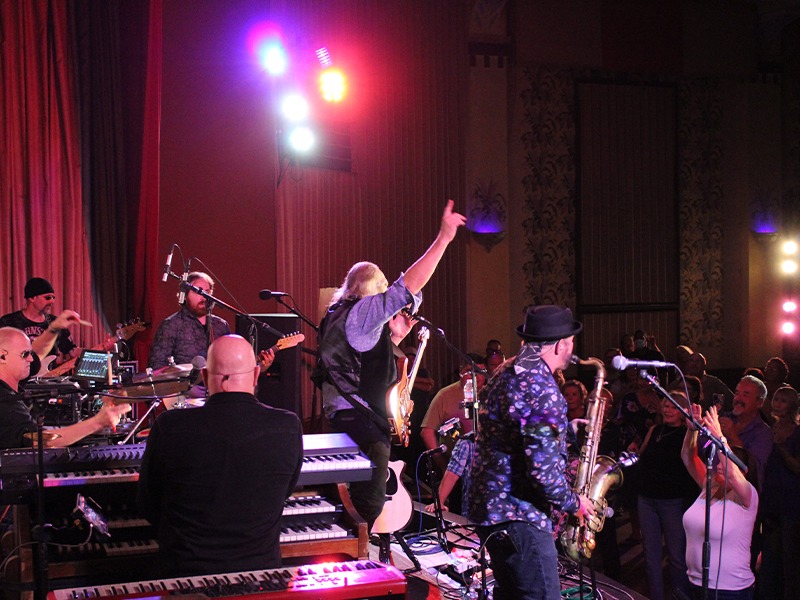 Meanwhile the rest of the 2021 Tribute Mania Concert Series has already sold out! The upcoming tributes to Foreigner (Oct 2), The Beatles (Oct 16), and Fleetwood Mac (Oct 23) have all sold out faster than usual. And it looks like the Tribute to Queen (Nov 20) will not be far behind.
Last weekend, the new Holiday Tribute to Linda Ronstadt was announced, and before the end of the night, tickets began flying out the door.
The 2022 season is still months away, but anxious fans are clamoring to hear when their favorite band will be back in town. The final lineup and tickets will be available in early November – just in time for the perfect holiday gift!
Information on all theatre events is available at www.HistoricHemetTheatre.com or by calling the ticket office, (951) 658-5950. You can subscribe to the HHT email blast by enrolling on the website.
Emily Rand | Contributed
Find your latest news here at the Hemet & San Jacinto Chronicle