The Historic Hemet Theatre continues to pack the house with shows featuring the top tribute bands in the country. Last weekend's Tribute to Led Zeppelin was no exception. "Led Heads" filled the dance floor, singing along or just coming close to admire the astonishing talents of the Led Zepagain band members.
Next up in the Tribute Mania Concert Series is the return of the Tribute to Bob Seger, featuring "Turn the Page," on Saturday September 18th. This band performed at HHT in 2018, but their return in 2020 was one of the events lost during the Covid shutdown. Now they are back, ready to pack the house once again.
There is a signature richness to the music of Bob Seger. Through four decades and 53 million albums, the name alone brings back a flood of memories. Bob Seger and the Silver Bullet Band provided the soundtrack to a generation, especially for those growing up in the Mid-West.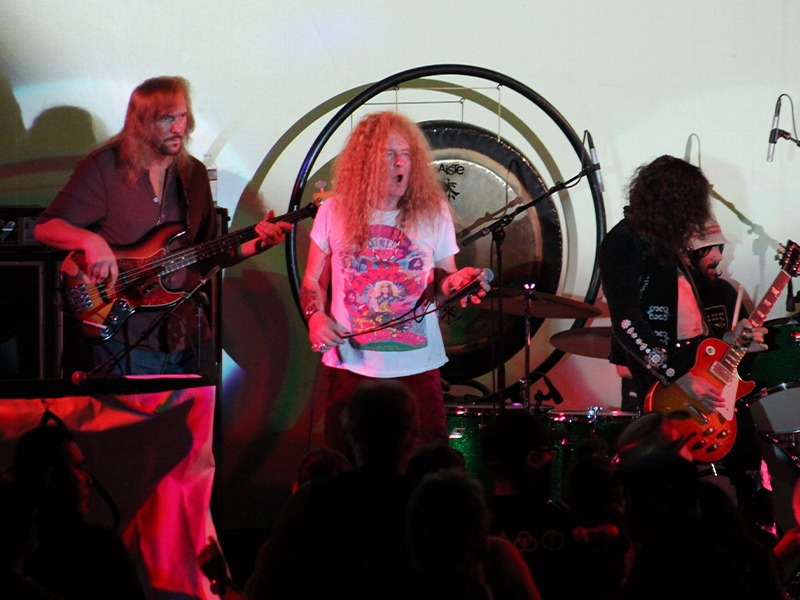 For over 10 years, "Turn the Page" has toured the nation, faithfully recreating all the classic Bob Seger hits. You will feel as though you've been transported back to Detroit's Cobo Hall as you relive "Old Time Rock and Roll," "Night Moves," "Against The Wind," "Hollywood Nights," "We've Got Tonight," "You'll Accompany Me," and "Like a Rock," — they way they were meant to be experienced….live in concert!
Based in Southern California, "Turn the Page" has appeared on AXTV World's Greatest Tribute Bands and has sold over 750,000 downloads of their tribute CDs. "Turn the Page" is band members Sam Morrison (vocals, guitars), Bart Robley (drums), Greg Kasparian (bass), Karl Sanger (saxaphone), Walt Thompson (keyboards) and David Kurtz (guitar). 4 shows remain in the 2021 Tribute Mania Concert Season: Tribute to Bob Seger, with Turn the Page (Sept 18), Tribute to Foreigner. featuring 4NR (Oct 2), Tribute to The Beatles, with Hard Day's Night (Oct 16), and Tribute to Fleetwood Mac with Mirage (Oct 23).
Tickets for Tribute Mania are $25, general admission. Showtime is 7:00 pm, with doors open at 6:15 pm. Information on all theatre events is available at www.HistoricHemetTheatre.com or by calling the ticket office, (951) 658-5950. You can subscribe to the HHT email blast by enrolling on the website.
Event tickets are available at the theatre Box Office (Monday thru Friday 11 am to 5pm) or online at www.PurplePass.com. Tickets are also available at the Downtown Deli, 113 N Harvard St and the Harvard Street Music Exchange, 134 S Harvard St.
Emily Rand | Contributed
Find your latest news here at the Hemet & San Jacinto Chronicle