(Wednesday Night Dances)
SAINT PATRICK, the patron saint of Ireland, became part of Irish heritage, through his service across Ireland in the 5th century. Born in 4th century AD, into an affluent Romano-British family, his father (a Roman-British army officer) and grandfather were deacons in the Christian church. Patricius was his Roman name, but he became recognized as Patrick. When Irish raiders came ashore, they abducted 16-year-old Patrick and others, selling Patrick into slavery in Ireland for six years (mostly imprisoned).
Patrick had a dream of sighting God, and a legend says that God told him to escape on a ship, and return to Britain, which he did, continuing to France. He joined a monastery and studied under St. Germain (the Bishop of Auxerre), taking about 12 years training to be a priest. As a Bishop in 432 A.D, he dreamed that the Irish were calling him back to Ireland, to teach them about God. There he established monasteries, schools and churches. After almost 30 years of evangelism, this cherished Irish saint passed away March 17, 461 A.D, and traditionally was buried at Downpatrick. That day has been honored as St. Patrick's Day, to celebrate the baptizing of Ireland.
Dancing in the Wild West. In the early days of the wild west, pants were made from wool and canvas occasionally was worn in summertime. Throughout the Gold Rush of the 1840's, denim overalls were preferred because it was inexpensive and "breathable.". Levi Strauss enhanced the design by attaching copper rivets, and by the 1870's, this was used by ranchers and cowboys. Leather chaps were often worn to protect the cowboy's legs from cactus spines and discourage the material from wearing out. Ladies sported knee-length prairie skirts, gingham dresses, or suede fringed skirts made from Native American outfits, so get out your Western-style outfits for this dance.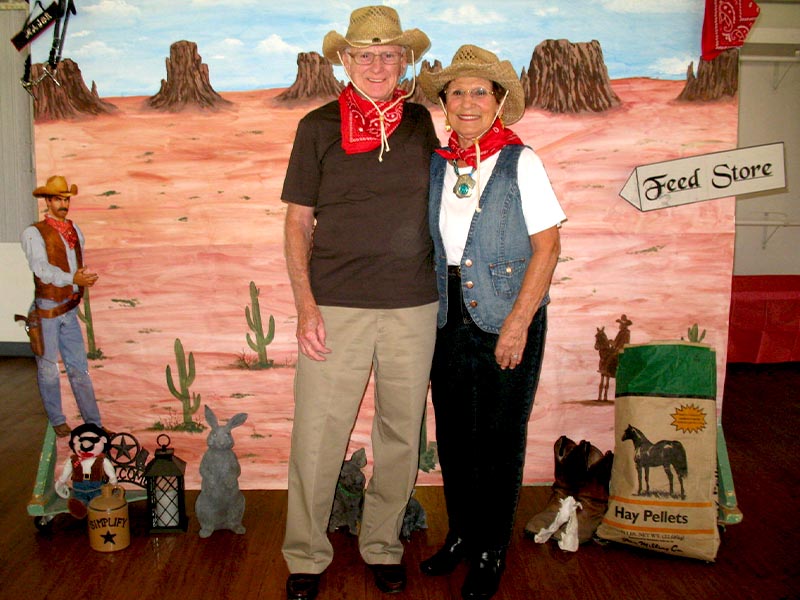 The following bands will play for the month of March:
March 4 American Made.
March 11 Rainbow Cottage. St. Patrick's Day theme.
March 18 Trail Mix. Western theme.
March 25 Marvels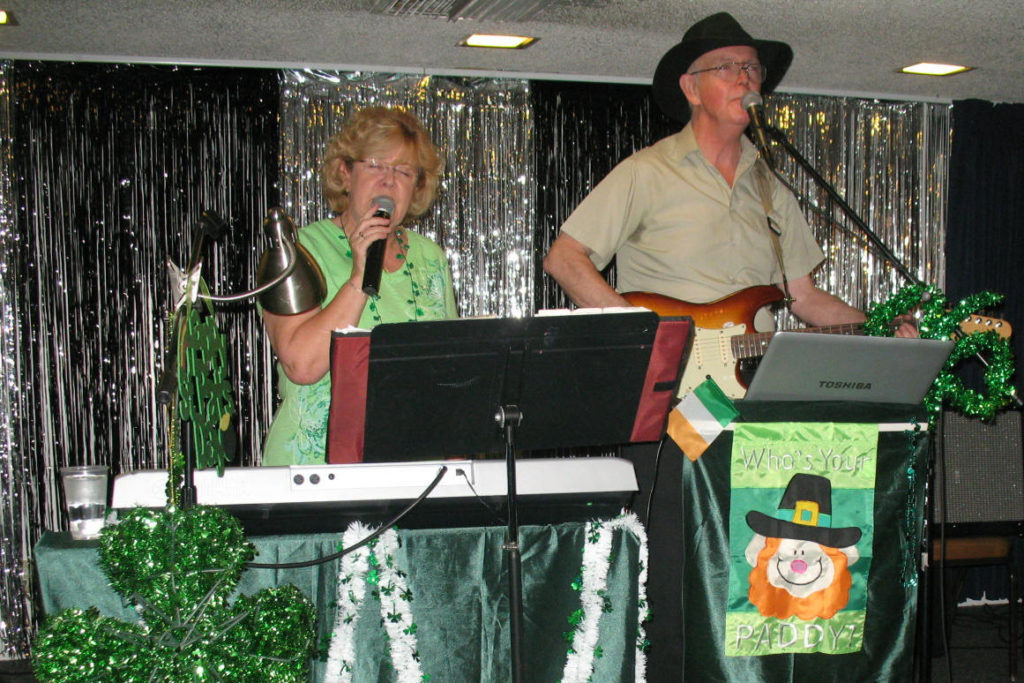 These popular Wednesday Night Dances for seniors are from 6:30 to 9:30 pm. Admission is $6.00 per person, proper attire is required, and alcohol is not allowed. Opportunity drawings offer free tickets. Tables have snacks, and pitchers of water, and freshly brewed tea and coffee is available. For further information about these weekly dances at The Lakes at Hemet West, 5001 West Florida Avenue in Hemet, contact Kathy Perry at 951-692-0891.
Find your latest news here at the Hemet & San Jacinto Chronicle
Search: Wednesday Night Dances