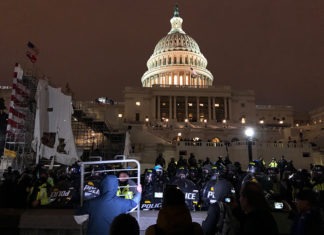 Faulty intelligence was to blame for the outmanned Capitol defenders' failure to anticipate the violent mob that invaded the iconic building and halted certification of the presidential election on Jan. 6, the officials who were in charge of security declared Tuesday in their first public testimony on the insurrection.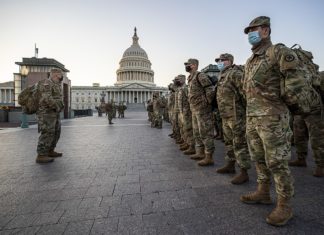 In the still shaken and heavily guarded U.S. Capitol, thousands of National Guard troops still wander the halls. Glass windows remain broken. Doors swing without handles.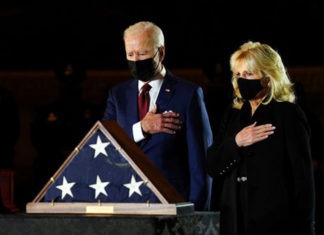 Slain Capitol Police Officer Brian Sicknick lay in honor Tuesday night in the U.S. Capitol, allowing his colleagues and the lawmakers he protected to pay their respects and to remember the violent attack on Congress that took his life. Sicknick died after defending the Capitol on Jan. 6 against the mob that stormed the building and interrupted the electoral count after then-President Donald Trump urged supporters on the National Mall to "fight like hell" to overturn his defeat.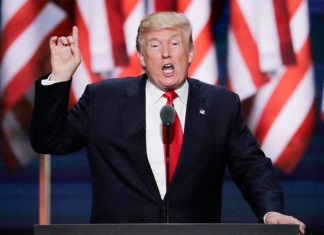 The impeachment case against Donald Trump is heading toward a historic Senate trial, but Republican senators are easing off their criticism of the former president and shunning calls to convict him over the deadly riot at the U.S. Capitol.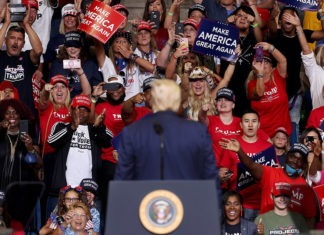 President Donald Trump was impeached by the U.S. House for a historic second time Wednesday, charged with "incitement of insurrection" over the deadly mob siege of the Capitol in a swift and stunning collapse of his final days in office.