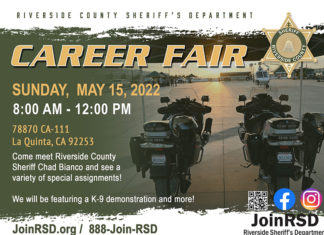 The Riverside County Sheriff's Department will be hosting a Career Fair on Sunday, May 15, 2022, at 78870 CA-111, La Quinta, CA. The event will take place from 8:00 AM – 12:00 PM and is open to all members of the public.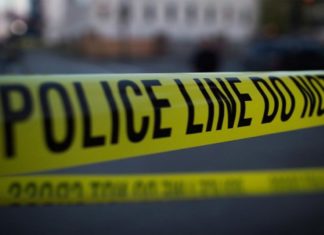 On Thursday, May 6, 2021, La Quinta Special Enforcement Team deputies conducted a follow-up investigation that stemmed from a grand theft of a utility vehicle; the theft occurred on December 21, 2020 at the 81000 block of Avenue 62, in La Quinta.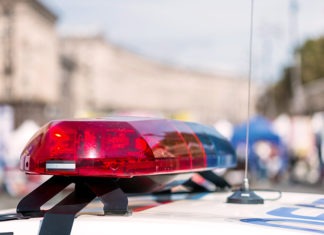 On September 23, 2019, at 4:39 pm, Riverside County Sheriff's Deputies assigned to the city of Coachella, received a call of a robbery that occurred at a business in the 49000 block of Cesar Chavez Street, in Coachella.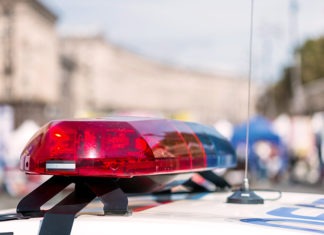 On September 18, 2019, deputies from the Riverside County Sheriff's Department, Thermal Station Southern Coachella Valley Community Services District, served a search warrant in the unincorporated area of Mecca.