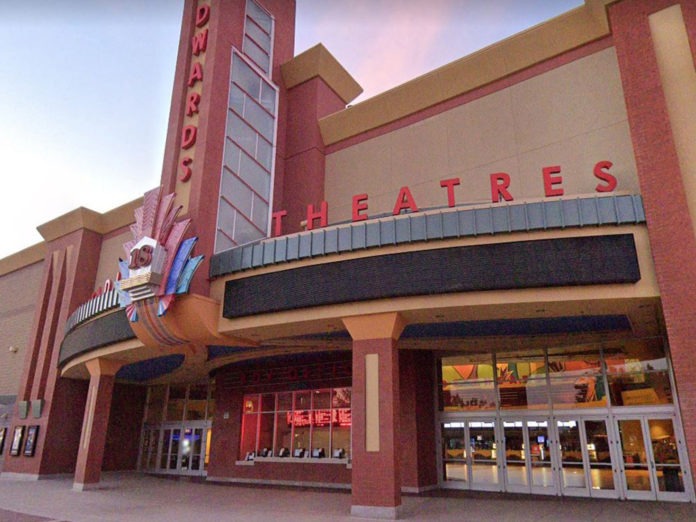 An 18-year-old woman was fatally shot and a man was seriously injured in a shooting at a California theater Monday night, authorities said.
The woman died at the scene and the 19-year-old man was hospitalized with life-threatening injuries, Cpl. Tobias Kouroubacalis, a spokesperson for the Corona Police Department, told reporters. Their names and their relationship have not been revealed, The Press-Enterprise of Riverside reported.
The Regal Edwards Corona Crossings theater was showing "The Forever Purge," a 1-hour, 44-minute feature, the Los Angeles Times reported. It is the fifth installment in "The Purge" franchise, which is based on the premise of an annual ritual when murder and mayhem become temporarily legal, Variety reported.
Authorities received a 911 call from employees at around 11:45 p.m., PDT, KTTV reported.
How the shooting occurred remained unclear Tuesday, police said.
Detectives at the 18-screen theater were trying to determine whether a third person shot the victims or whether the shooting was an attempted murder-suicide, the Press-Enterprise reported. No guns were found in the theater, Corona police Capt. Paul Mercado told the newspaper.
"They're still going through the theater and looking for evidence that would send us in one direction or another," Kouroubacalis told the Times. "We're working in the blind."
Six tickets were sold for the 9:35 p.m. PDT screening of the film, Kouroubacalis told reporters. Detectives were trying to track down the other moviegoers.
"We have received confirmation of an incident at our Corona Crossings theatre last night," Regal Cinemas spokesperson Richard Grover said in a statement. "We are currently working with the local authorities regarding the investigation.
Our primary concern is for the safety and security of our guests and staff."
Bob D'Angelo | Contributed
Find your latest news here at the Hemet & San Jacinto Chronicle