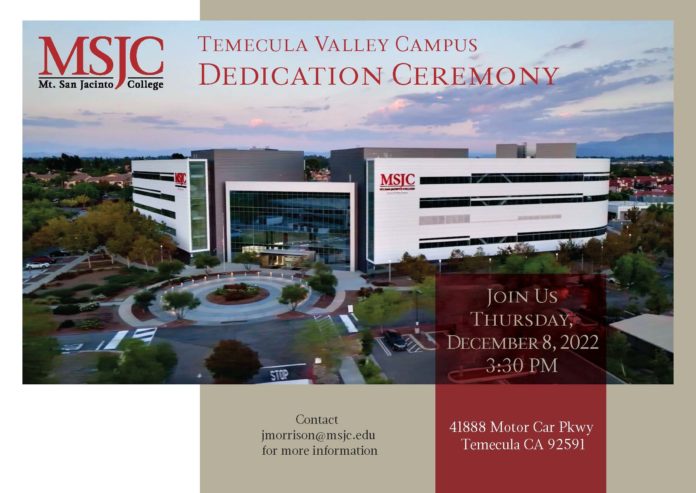 If you have already sent an RSVP, we look forward to seeing you at 3:30 p.m. on December 8, 2022 as the Mt. San Jacinto Community College District holds a ceremony to dedicate the Temecula Valley Campus. If you haven't decided yet, we hope you will consider attending this special event.
The MSJC Temecula Valley Campus holds the distinction of being the first permanent campus of higher education to serve Temecula, Murrieta and the surrounding communities. The Temecula Valley Campus was made possible by many supporters, including voters who approved facilities bond Measure AA in 2014.
We are honored to invite supporters like you to this one-hour business event and look forward to seeing you there.
The Temecula Valley Campus is located at 41888 Motor Car Parkway in Temecula.
For questions or to RSVP, please contact Jacqua Morrison in the MSJC Superintendent/President's Office at jmorrison@msjc.edu.