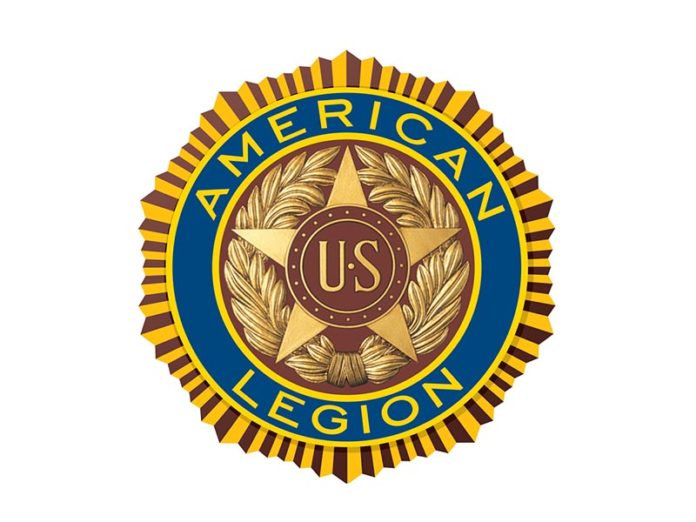 On Juneteenth, 2021, the American Legion Post 53 of Hemet installed new officers for both the auxiliary, Legionnaire's and SAL Officers for the coming year.
The event began around eleven a.m. with a buffet luncheon/dinner that would honor any restaurant kitchen.
That was followed by a tremendous amount of socializing and discussing past and present events of the Post. Among the honored guests was Jerry Chase, President of Cloverlane Foundation. For those who don't know Jerry, he does not reside in Hemet, but he has contributed heavily, both financially and personally, to the welfare of Veterans here and throughout Southern California.
At one P.M, the ceremonies began with the Auxiliary proceedings first on the agenda. The new officers installed were:
PRESIDENT: Jeri Johnston
1ST VICE PRESIDENT: Brandy Rowe
2ND VICE PRESIDENT: Valerie Vandever
CHAPLAIN: Irene Gabriel
SECRETARY: Sally Imel
TREASURER: Gloria Alvarez
HISTORIAN: Charlene Booth
PARLIAMENTARIAN: Cathaleen McCoy
SERGEANT AT ARMS: Charlene Both
ASST. SGT. AT ARMS: T. K. Mason
SAL OFFICERS:
COMMANDER: Arron Ramsey
1ST VICE COMMANDER William Henderson (Membership)
ADJUTANT: Phillip Morales
CHAPLAIN: Robert Garza
SAL ADVISOR: Matt Casey
SERGEANT OF ARMS: Mike Palmer
ASST. SGT. OF ARMS: Robert Garza
HISTORIAN-CHAIRMAN: Danny Ruiz
EXECUTIVE BOARD: Joe Males
EXECUTIVE BOARD: Mike Wofford
EXECUTIVE BOARD: Terry Larned
EXECUTIVE BOARD: Ronnie Imel
LEGIONNAIRE OFFICERS:
COMMANDER: Joe Males
1st VICE COMMANDER: Lance Matthews (Membership)
2nd VICE COMMANDER: Jan Cassella
3rd VICE COMMANDER: Richard Galindo (Dinners Planner)
FINANCE OFFICER: Louie Morales (Post and Sons)
CHAPLAIN: Don Simpson (Scouts Contact)
POST ADJUTANT: Larry Blair (Hall rentals & Special Events)
JUDGE ADVOCATE: Frank Munoz
SERGEANT AT ARMS: George Acosta, Sr. ASST.
SGT AT ARMS: Joe Pike
HISTORIAN – CHAIR: Ralph "Julian" Perez (Veterans Warrior)
EXECUTIVE BOARD: Cynthia Cromwell
EXECUTIVE BOARD: Chuck Oden
EXECUTIVE BOARD: Lawrence Schultz
EXECUTIVE BOARD: Terry Larned
POST SERVICE OFFICER: Ronnie Imel (Veterans Paying it Forward)
When all were sworn in, the members were treated to slices of an enormous cake that would have served an entire regiment – and it went fast. The American Legion is always there for veterans and their families, and perhaps some folks don't know that. So if you are a veteran of any war or non-war, and have a problem, feel free to call on Joe Males and his Officers. They are there for you – always. Just sayin'. rustystrait@gmail.com
Rusty Strait • Senior Reporter
Find your latest news here at the Hemet & San Jacinto Chronicle