Reporting Deputy: Sergeant Carlos GarciaVilla
File # L232290116
Details:
On Friday, August 18, 2023, at 11:46 a.m., the Lake Elsinore Sheriff's Station deputies responded to a domestic violence incident in the 32400 block of Stoneman Street, city of Lake Elsinore. The night prior, the suspect fled the scene after a domestic violence incident to avoid being apprehended. The suspect was identified as 39-year-old David Bergstrom, a resident of Lake Elsinore. The suspect barricaded himself inside the residence and refused to comply with deputies' commands to exit and surrender. With the assistance of the Riverside Sheriff's Special Enforcement Bureau, the suspect was taken into custody.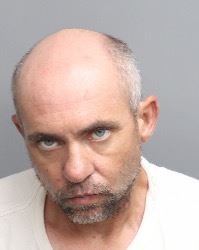 Bergstrom was booked at the Cois Byrd Detention Center for domestic violence and multiple additional felony offenses.
This is an ongoing investigation. Anyone with additional information is encouraged to contact Deputy Summersgill of the Lake Elsinore Sheriff's Station at 951–245–3300.
For media inquiries regarding this incident please contact the Media Information Bureau.
Find your latest news here at the Hemet & San Jacinto Chronicle