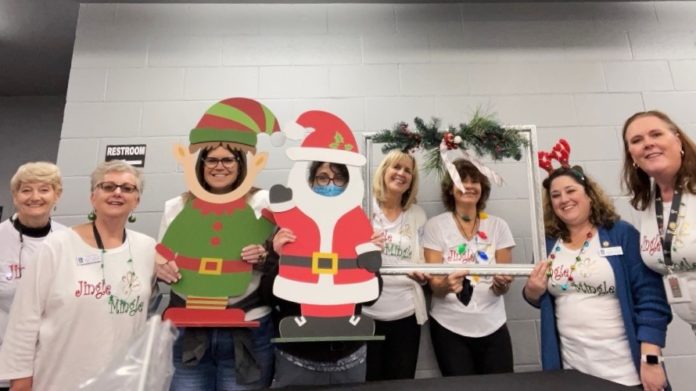 Members of Soroptimist International San Jacinto-Hemet Valley are preparing to host their 13th annual Jingle & Mingle charitable fundraiser Saturday, Dec. 3 from 10 a.m. to 4 p.m. in person at the San Jacinto Unified School District Board Room, 2045 S. San Jacinto Ave. and virtually.
Participants will have an opportunity to win one-of-a-kind holiday décor items donated by local businesses and individuals. Table-top size Christmas trees, centerpieces, wreaths and other festive items can be viewed amid holiday tunes. Winners will be drawn at 4:30 p.m. with results posted via livestream on Facebook @Soroptimist.hemetsanjacinto. Admission is $25 per person which includes five raffle tickets for decorated items; additional tickets may be purchased for $5 each.
Another component to the fundraiser is an online auction. Bidding for those items will span several days, from Nov. 30 at 8 a.m. through Dec. 4 at 5 p.m. Auction items will be previewed at the in-person raffle event.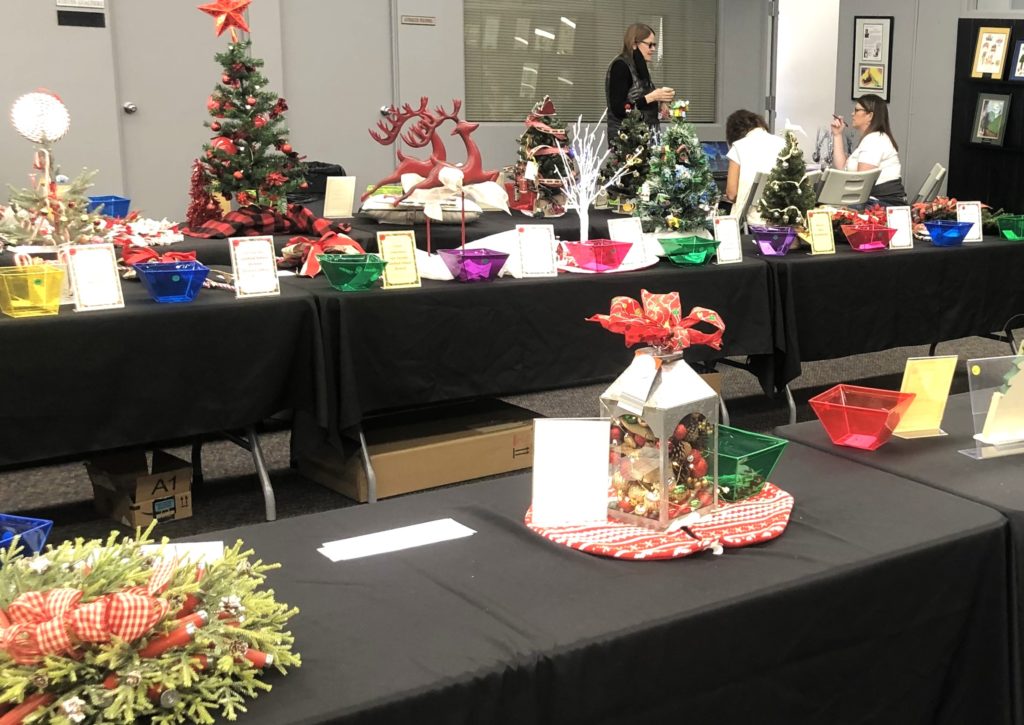 The Hemet-San Jacinto chapter participates in Soroptimist International of the Americas' major service project, Live Your Dream Awards, by providing cash grants to women seeking to improve their economic situation through additional training and/or education. The nonprofit also hosts a Girl Power Conference for local sixth- and seventh-grade girls and provides scholarships to area high school senior girls.
Aside from raising funds for its philanthropic programs, the annual Jingle & Mingle gives members an opportunity to raise awareness of the club's mission to improve the lives of women and girls through educational programs, leading to social and economic empowerment.
"We've managed to keep the tradition going by pivoting with the times and adjusting the side activities," Soroptimist Dawn Lawrence said.
For those who want to donate to the creative and entertaining holiday fundraiser with a décor item for the raffle, an item or service for the online auction and/or cash or in-kind donations, sponsorship opportunities are available until Nov. 28 at 3 p.m.
For more information on the Jingle & Mingle event, email Dawn Lawrence at sisanjacinto.hemetvalley@soroptimist.net.
For more information on the organization, please visit www.sisjhv.org.