Reporting Deputy: Sergeant Daniel Milbrandt
File # T232060109
Details:
On July 25, 2023, at approximately 5:14 PM, deputies from the Palm Desert Sheriff's Station responded to the 72-800 block of Highway 111 in the city of Palm Desert regarding an assault with a deadly weapon.  Deputies arrived and determined a jewelry store at the location had been robbed by four suspects shattering display cases with sledgehammers and glass-breaking tools.  Witnesses saw the suspects enter a red sedan and deputies quickly located the vehicle traveling at a high rate of speed northbound on Monterey Avenue.  The sedan collided with another vehicle, rendering it inoperable, and the suspects fled in the area of Monterey Avenue and Dinah Shore Drive.  Mason Barron, a 21-year-old resident of Hemet, Cleopatra Jones, a 25-year-old resident of Los Angeles, and two juveniles were apprehended and will be booked at the John Benoit Detention Center and  Juvenile Hall for robbery.
Investigators are working to determine if these suspects are involved in similar incidents throughout Riverside and Orange Counties.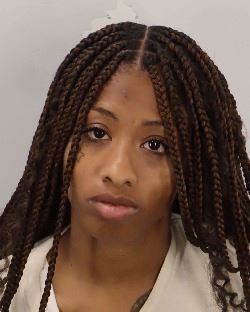 Anyone with information is encouraged to call Investigator Roman Lugo at the Palm Desert Station by calling 760-836-1600.
For media inquiries regarding this incident please contact the Media Information Bureau.
Find your latest news here at the Hemet & San Jacinto Chronicle