Reporting Deputy: Sergeant David Aldrich
File # LA231390030
Details:
On May 19, 2023, at 12:36 p.m., Thermal Sheriff's Station deputies responded to the 78800 block of Avenue 50, in the city of La Quinta, reference a 12-year-old juvenile who fled the location with an adult male. School employees were able to obtain a plate for the suspect's vehicle, which was provided to deputies. The investigation was assumed by the Thermal Station Special Investigations Unit.
At 2:14 p.m., while canvassing the area, the suspect vehicle was located returning to the location. The suspect was taken into custody without incident, and the juvenile was returned to her parents. The investigation determined the juvenile was communicating with the suspect via social media. The victim did not sustain any injuries during the incident. The suspect was identified as Joshua Meza, a 25-year-old, resident of Corona.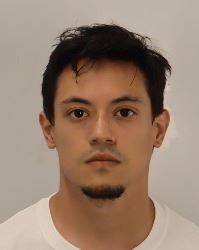 During a search of Meza's vehicle, a firearm was located and seized. Meza was booked at the John Benoit Detention Center for lewd acts with a minor, contacting a minor with the intent to commit a sex crime and possession of a firearm on school grounds.
The Thermal Station Special Investigations Unit is asking anyone with additional information to contact Investigator Bugarin at (760) 863-2585. If you wish to remain anonymous, call Valley Crimestoppers at (760) 341-7867.
For media inquiries regarding this incident please contact the Media Information Bureau.
Find your latest news here at the Hemet & San Jacinto Chronicle