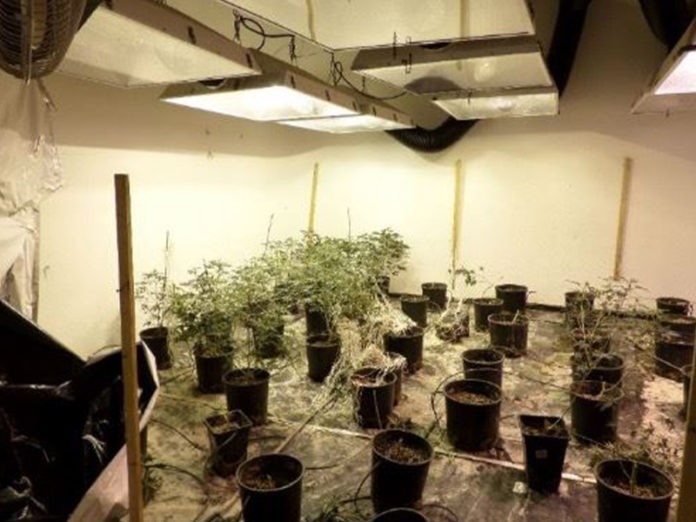 On April 29, 2021, personnel from the Riverside County Sheriff's Department Moreno Valley Station Problem Oriented Policing Team, served a search warrant related to marijuana cultivation, in the 11000 block of Vista De Cerros Drive, Moreno Valley. Deputies had previously received information of a possible drug house at the location from a concerned citizen. Further investigation led to the authoring and execution of a search warrant for the residence.  During the service of the search warrant, deputies discovered portions of the residence had been converted into marijuana cultivation rooms, while the remainder of the residence remained occupied. Deputies collected 56 plants in various stages of growth for a total of approximately 3 pounds. In addition, deputies located an illegal electrical bypass and an additional un-permitted electrical panel within the garage of the home which posed a significant fire hazard to the community.
At the conclusion of the search warrant service, a Southern California Edison (SCE) technician responded and confirmed a theft of utilities in excess of $37,000. SCE assisted in interrupting electrical service to the location to avoid the potential of an electrical fire. A city of Moreno Valley Code Compliance Officer also assisted and deemed it was unsafe for anyone to occupy the home in its current condition. During the warrant service, Ricky Khamphoung, a 31-year-old resident, was arrested and subsequently booked for illegal marijuana cultivation and theft of utilities.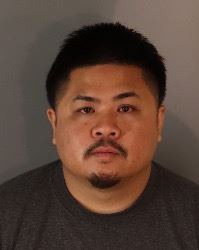 The goal of the Riverside County Sheriff's Department is to improve the quality of life for those residing within the community. "Community Policing" involves partnerships between law enforcement and community members. This is an ongoing investigation and anyone with information regarding this incident is encouraged to contact Deputy Vicente Sablan at the Moreno Valley Sheriff's Station by calling 951-486-6700.
For media inquiries regarding this incident please contact the Media Information Bureau.
Find your latest news here at the Hemet & San Jacinto Chronicle