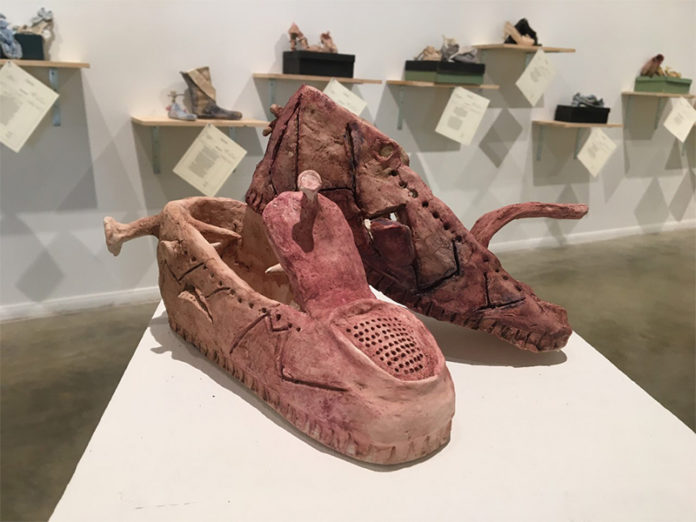 MSJC | Contributed
The Mt. San Jacinto College (MSJC) Art Gallery, California Family Life Center (CFLC) and Worth Visual Arts are pleased to present a.r.t.e.r.y.'s 2022 "The Eclipse Project" exhibit now through May 19 at the college's San Jacinto Campus. This exhibition marks the 17th year collaboration between MSJC, CFLC, and Worth Visual Arts.
"A Walk Through Time" encourages you to walk in another's shoes, travel through time, and share the challenges, conflicts, joys, and accomplishments in each individual's life. Artist journals accompany the artwork on exhibit.
This year's exhibition will feature ceramic shoes made by CFLC youth mentors and senior citizens. The shoes have incredible stories to tell, with each shoe showing the different journey of each artist and the wear and tear that a well-lived life leaves. These collaborative works have inspired the senior citizens and a.r.t.e.r.y. students to think about their lives in new and exciting ways. When the seniors work with young people, they feel a sense of rejuvenation and are inspired to share their life stories with them. As the a.r.t.e.r.y. youth mentors have worked with the seniors, it has inspired them to think beyond their current lives and motivated them to think about how they can be of service to others. Their collaboration has brought a sense of understanding and appreciation between generations.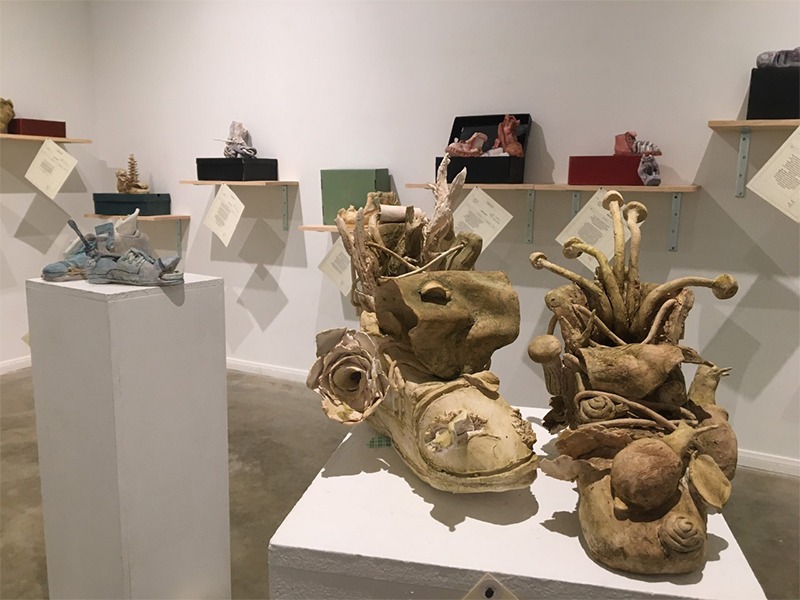 Mentoring, art and community service are key elements to CFLC's a.r.t.e.r.y. program. This year's exhibit emphasizes mentoring skills, focusing on the transference of creative energy, vision and goals through art with children and the senior population. A.r.t.e.r.y. mentors work with various ages, building a one-to-one relationship with preschool to senior populations. Youth mentors realize the importance of art benefiting their choices in career paths, while bridging positive endeavors within their community. By exhibiting their artwork at the MSJC Art Gallery, youth are exposed to college as a more attainable path for their future while assimilating comfortably in a college atmosphere.
Student and mentor introspective journals will be displayed and are a crucial part of the a.r.t.e.r.y. program. The journal entries help reveal the artists' thoughts on their past and present as their lives change and grow beyond their homes and comfort zones.
The show has been made possible by the cooperative efforts of the MSJC Art Gallery, Worth Visual Arts Programs, Michele Worth, California Family Life Centers (CFLC), Planet Youth, Empower Youth, and Rubidoux YOC. Participating collaborators are the Camelot Senior Center and Elsinore Community Senior Center.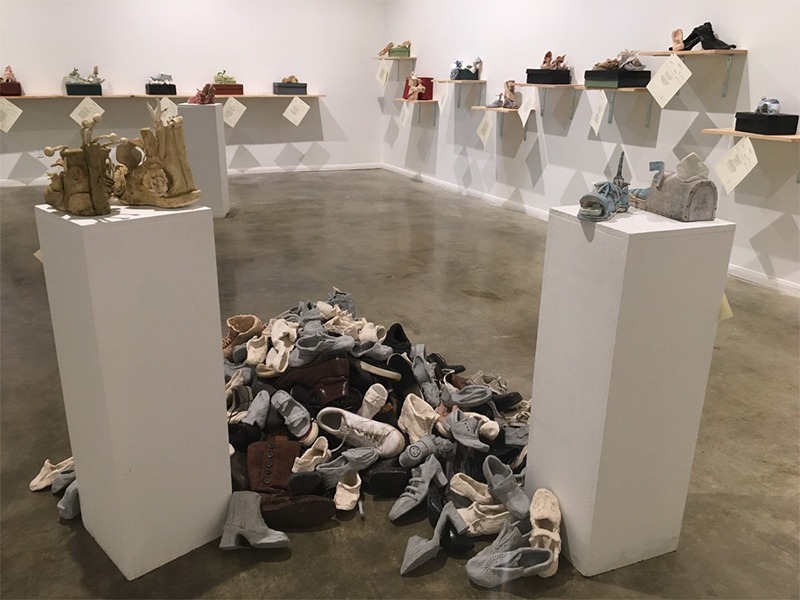 A reception is planned for 3-6 p.m. Wednesday, May 4. The Art Gallery is in Building 1400 on the college's San Jacinto Campus, 1499 N. State. St. It is open from 10 a.m. to 4 p.m. Tuesdays and Thursdays.
Please email MSJC Art Instructor JKnuth@msjc.edu for more information.
Find your latest news here at the Hemet & San Jacinto Chronicle