Details:
On Tuesday, April 20, 2021, members of the Riverside County Anti-Human Trafficking Task Force (RCAHT) conducted an undercover operation for soliciting sex of a minor online and through social media platforms. During the operation, RCAHT members posed as a 13-year-old female.
Marino Lopez, 30 of Palm Desert, initiated an online conversation with the goal of soliciting a sexual encounter with a 13-year-old minor. Through the conversation, Lopez arranged to meet the online decoy with the intent to engage in lewd sex acts with the minor. RCAHT with the assistance of the Palm Desert Special Enforcement Team (SET) arrested Lopez when he arrived at the 72-900 block of Highway 111, Palm Desert for attempting to meet who he believed to be a 13-year-old minor to engage in lewd sex acts, committing a felony while on court release, possession of a controlled substance, possession of paraphernalia and possession of a dirk or dagger. Lopez was transported to the John J. Benoit Detention Center in Indio.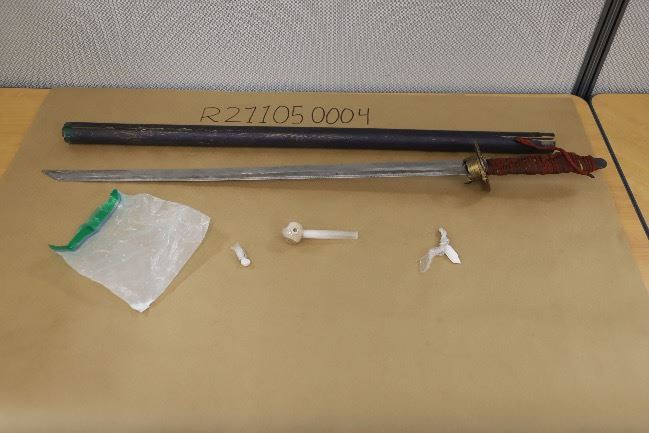 The Riverside County Anti-Human Trafficking Task Force is asking anyone with additional information to contact RCAHT Task Force Lead Investigator Julio Oseguera at (760) 836-1600 or call anonymously at (760) 341-STOP (7867) and reference incident # R21 105 0004.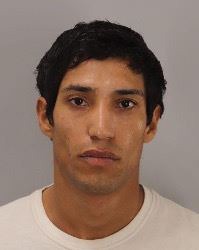 The eastern Riverside County Anti-Human Trafficking Task Force was formed in March 2020 to address crimes involving the exploitation of victims via force, fraud, or coercion in the eastern half of the Coachella Valley. These cases often involve the commercial sex trafficking of children, as well as incidents of forced labor, indentured servitude, debt bondage, or slavery. The RCAHT Task Force is a multidisciplinary task force that combines the investigative resources of both local and federal law enforcement. The RCAHT Task Force also provides victim services and education/outreach through partnerships with the non-profit groups Operation Safe House, Rebirth Homes, and Million Kids. The law enforcement component of RCAHT is currently composed of the Riverside County Sheriff's Department, the Riverside County District Attorney's Office Bureau of Investigations, Homeland Security Investigations, the State Department's Diplomatic Security Service, the Federal Bureau of Investigation, the Riverside County Probation Department, along with part-time participation of the Hemet Police Department, Riverside Police Department, and Desert Hot Springs Police Department.
For media inquiries regarding this incident please contact the Media Information Bureau.
Find your latest news here at the Hemet & San Jacinto Chronicle