Details:
In March 2021, the Lake Elsinore Sheriff's Station Special Enforcement Team (SET), began an investigation into the sales of narcotics in Lake Elsinore and surrounding communities. During this Investigation, Dennis McBride (age 61) a resident of Lake Elsinore, was identified as a person of interest in the sales of narcotics.
On April 6, 2021, Lake Elsinore Station SET, along with Lake Elsinore Station Investigations, Lake Elsinore Station Patrol and Gang Task Force region 6 team members performed a search warrant in the 18600 block of Grand Avenue.
During the service of the search warrant several pounds of methamphetamine, and a large sum of U.S. currency were located, as well as additional items consistent with the sales of narcotics. Dennis McBride was arrested and will be charged with possession of narcotics for sales.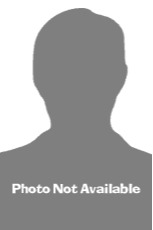 This is an ongoing investigation. Anyone with additional information is encouraged to contact Deputy Meissen at the Lake Elsinore Sheriff's Station (951) 245-3300.
As a reminder, "Community Policing" involves partnerships between law enforcement and community members. Business owners and residents are encouraged to report criminal activity directly to law enforcement by calling Sheriff's Dispatch at (951) 776-1099, or by calling 911 if the matter is an emergency.
For media inquiries regarding this incident please contact the Media Information Bureau.