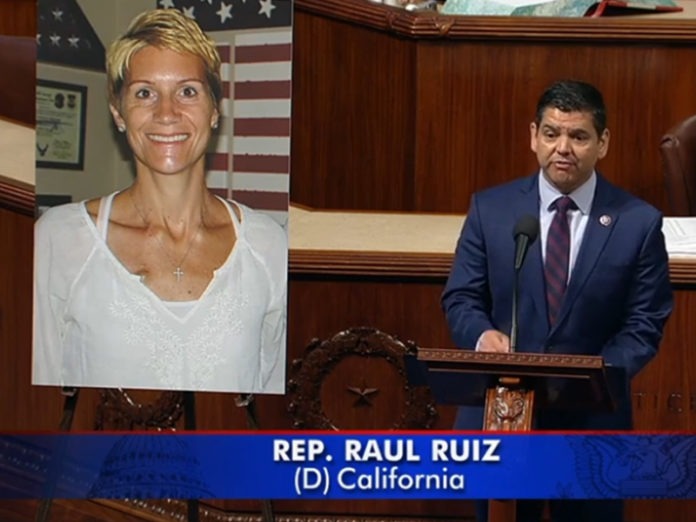 Washington, D.C.
The Honoring our PACT Act includes Dr. Ruiz's priorities to get approximately 3.5 million veterans suffering from burn pits and other toxins much-needed health care.
Kelly O'Keeffe | Contributed
On June 16th, the U.S. Senate passed comprehensive toxic exposure legislation, the Sergeant First Class Heath Robinson Honoring our Promise to Address Comprehensive Toxics Act of 2021, or the Honoring our PACT Act, with provisions authored by Congressman Raul Ruiz, M.D. (CA-36) to get veterans suffering from burn pit exposure the care they urgently need.
At the center of the bipartisan legislative package is language based on Dr. Ruiz's bills, the Presumptive Benefits for War Fighters Exposed to Burn Pits and Other Toxins Act and the Veterans Right to BREATHE Act, that establish a presumption of service connection between veterans' military service and 23 diseases and rare cancers.
Since the death of his constituent Jennifer Kepner – an Air Force medic who developed pancreatic cancer as a result of her service in Iraq – Dr. Ruiz has spearheaded efforts over the years to get burn pit-exposed veterans the care they need. The Honoring our PACT Act also includes Dr. Ruiz's bill, the Jennifer Kepner HOPE Act, to expand eligibility for care to veterans who participated in a toxic exposure risk activity while serving on active duty, active duty for training, or inactive duty training.
"I enthusiastically applaud the Senate passage of the bipartisan Honoring our PACT Act," said Dr. Ruiz. "The fight for presumptive benefits for veterans suffering from their burn pit exposure has been an uphill battle and one that I have led for years in memory of Cathedral City veteran Jennifer Kepner who died from pancreatic cancer due to her exposure to toxic burn pits. Today is a moment that is years in the making and brings us closer than ever before to getting burn pit-exposed veterans the benefits and care they have earned and deserve. I look forward to quickly sending this historic legislation to President Biden's desk."
Prior to the vote, Dr. Ruiz took to the House floor to urge the Senate to pass the legislation.
Find your latest news here at the Hemet & San Jacinto Chronicle