Reporting Deputy: Sergeant Jeff Reese
File # CN231930022
Details:
In July 2023, deputies from the Lake Elsinore Sheriff's Station responded to a report of a sexual assault of a minor. The Lake Elsinore Sheriff's Station Investigation's bureau assumed the investigation.
During the course of the investigation, the suspect in the case was identified as Kole Scully-Mims, a 23-year-old resident of Menifee. On August 4, 2023, Lake Elsinore Station Investigators along with assistance from Ben Clark Training Center personnel, located and arrested Scully-Mims without incident.
Scully-Mims was booked into the Cois Byrd Detention Center for multiple sexual assault charges against a minor.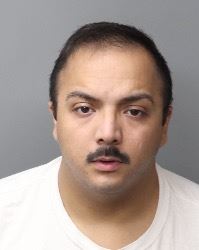 This is an ongoing investigation. Anyone with additional information is encouraged to contact Deputy Hernandez of the Lake Elsinore Sheriff's Station at 951-245-3300.
As a reminder, "Community Policing" involves partnerships between law enforcement and community members. Business owners and residence are encouraged to report criminal activity directly to law enforcement by calling Sheriff's Dispatch at 951-776-1099, or by calling 911 if the matter is an emergency.
For media inquiries regarding this incident please contact the Media Information Bureau.
Find your latest news here at the Hemet & San Jacinto Chronicle