(Stone Soul)
On Saturday December 21st, the Historic Hemet Theatre will be rockin' to the beat of classic holiday hits across the ages. Based in L.A., STONE SOUL is an 8-piece horn-blowing, foot stompin' show with a reputation as the most entertaining classic soul & Motown band in the world!
"Stone Soul Christmas" will have you dancing The Jerk, The Mashed Potato and The Twist to smash hits from Smokey Robinson, The Temptations, Stevie Wonder, The Four Tops, Otis Redding, James Brown and more!
It will be a wonderful Christmas celebration for the holiday season! Bring the whole family!
Meanwhile, last weekend, HHT was the site of a stunning Tribute to Styx. Jim Vignato, Lead Singer of ROCKIN' THE PARADISE thrilled the crowd with his energetic performance, jumping on and off stage throughout the show.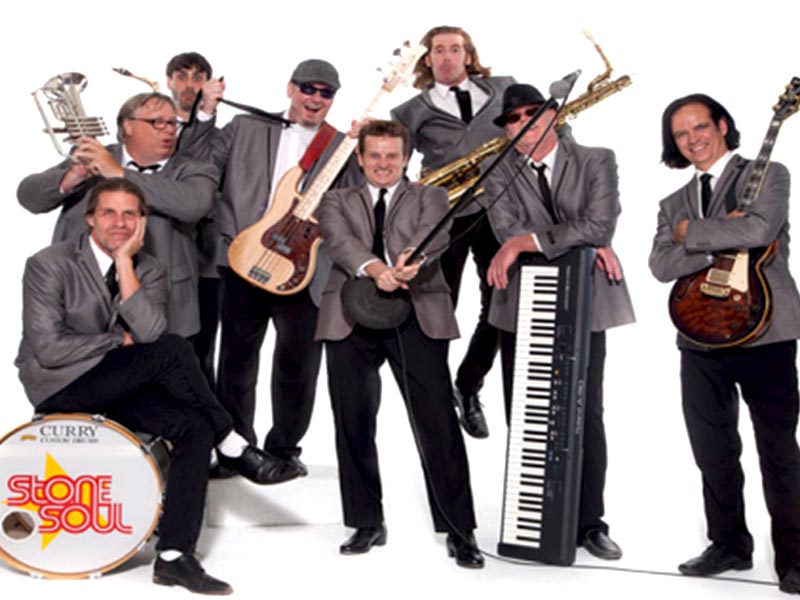 This weekend, HHT will be busy with two events: Friday December 13th, URBAN SKIES will be performing their exhilarating tribute to the music of Keith Urban. URBAN SKIES is the next best thing to a Keith Urban show, with seasoned musicians performing all the songs you know with the high energy excitement you'd expect from a Keith Urban concert.
On Saturday December 14th, HHT will host a beer & wine garden at the Harvard Street Holidays street festival. They will join over a dozen local organizations working with the Hemet Woman's Club to create a free event with live entertainment, displays, vendors, as well as activities and crafts for kids of all ages. Bring the whole family down for a fun-filled community celebration.
Ending the year will be the annual Rocky Horror New Years Eve, complete with props and all the zany nonsense of the Rocky Horror Picture Show.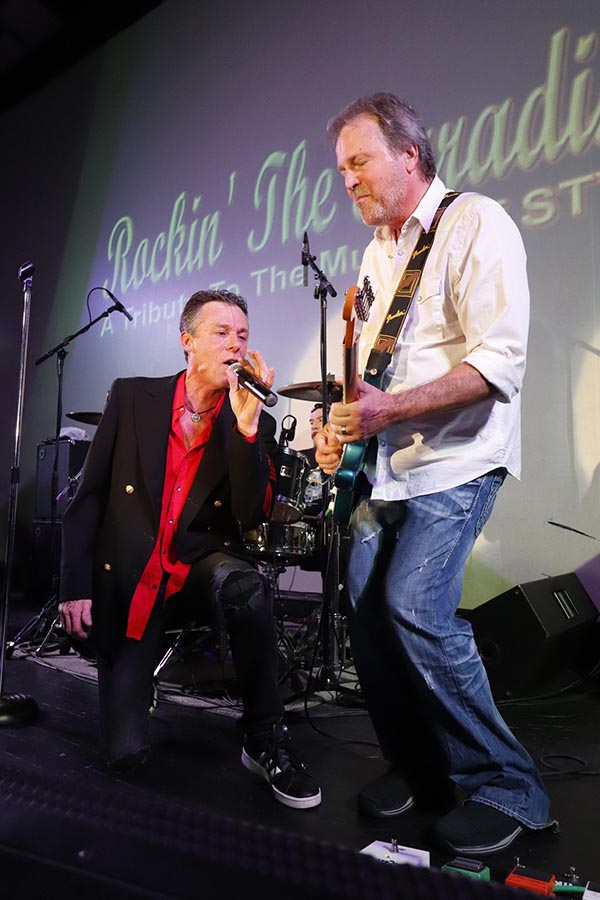 Next year will begin with tributes to Elton John by Kenny Metcalf (January 4), The Carpenters by Sally Olson & Ned Mills (January 18), Tina Turner by Debby Holiday (February 1), Marvin Gaye by Jackie's Boy (February 22), The Bee Gees by Bee Gees Gold (March 7), Tom Petty by Petty and the Heartshakers (March 21), Metallica by Masters of Puppets (April 4) and Abba by Abba Fab (April 18).
Show tickets $22 presale / $25 day of show. Showtime is 7:00 pm, with doors open at 6:15 pm. Information on all theatre events is available at www.HistoricHemetTheatre.com or by calling the Ticket Office, (951) 658-5950.
Find your latest news here at the Hemet & San Jacinto Chronicle
Search: Stone Soul