Reporting Deputy: Sergeant Jeff Cryder
File # Multiple Palm Desert and Rancho Mirage File Numbers
Details:
On Tuesday, November 22, 2022, at 5:18 AM, deputies from the Palm Desert Station responded to a report of a shooting at a business. Deputies located a vehicle leaving the area at a high rate of speed and an enforcement stop was conducted. Deputies detained the driver and passenger for further investigation into their possible involvement with the shooting at the business. Deputies located a sling shot, a firearm, and metal pellets inside of the vehicle. Members of the Rancho Mirage Special Enforcement Team assumed the investigation and currently identified over forty (40) businesses which were vandalized with similar pellets over the past two months. The total cost to repair the windows of the businesses vandalized in a similar manner is estimated to be over $150,000. The suspects were identified as Chance Sawyer, 24 of Palm Desert, and Brett Wellard, 33 of Palm Desert. Sawyer and Wellard are currently in custody at the John Benoit Detention Center for several counts of vandalism and illegal possession of a firearm.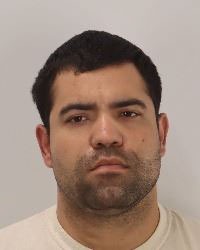 The Riverside County Sheriff's Department has a zero tolerance for suspects interrupting the livelihoods of their residents. Suspects will be apprehended and prosecuted to the fullest for committing crimes and vandalizing businesses in our county. Anyone with additional information regarding these cases is encouraged to contact Deputy Kelly or Deputy Earley from the Rancho Mirage Special Enforcement Team at the Palm Desert Station at 760-836-1623/760-836-1633.
For media inquiries regarding this incident please contact the Media Information Bureau.
Find your latest news here at the Hemet & San Jacinto Chronicle