Reporting Deputy: Sergeant Art Mendez
File # EV232190025
Details:
On August 7, 2023, deputies assigned to the city of Eastvale Special Enforcement Team (SET) responded to the parking lot of a business located in the 5000 block of Hamner Avenue, in Eastvale, to investigate a robbery. Deputies learned two suspects, later identified as Petre Alexandru, a 27- year-old resident of Romania and Gratiela Stoian, a 22-year-old resident of Romania, lured an elderly victim toward them to have a conversation. During the interaction, the suspects distracted the victim and robbed him of jewelry he was wearing. The suspects fled the scene in a vehicle.
Through several investigative means, SET deputies learned the couple was responsible for a similar incident in Vancouver, Canada. Deputies identified both suspects and the vehicle used in the crime. Deputies coordinated an apprehension of the suspects with the Palm Springs Police Department. Both suspects were ultimately arrested in the city of Palm Springs. A search of the vehicle resulted in the finding of multiple necklaces, rings, watches and bracelets possibly belonging to other unidentified victims.
Both Alexandru and Stoian were subsequently transported and booked at the Robert Presley Detention Center for robbery, elder abuse, and conspiracy to commit a crime. Alexandru and Stoian are currently pending a $500,000.00 bail.
It is believed these suspects have been involved in similar incidents. Anyone with information on this case or who may have been a victim to these suspects is encouraged to call Deputy Morris at the Jurupa Valley Sheriff's Station by calling 951-955-6006.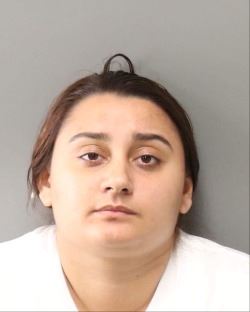 As a reminder, "Community Policing" involves partnerships between law enforcement and community members. Business owners and residents are encouraged to report criminal activity directly to law enforcement by calling Sheriff's Dispatch at (951) 776-1099, or by calling 911 if the matter is an emergency. Criminal activity can also be reported through the We-Tip Crime Reporting Hotline, (909) 987-5005.
For media inquiries regarding this incident please contact the Media Information Bureau.
Find your latest news here at the Hemet & San Jacinto Chronicle