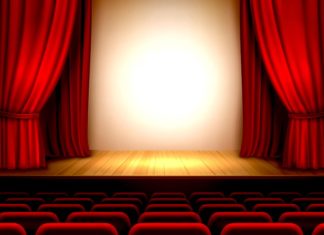 Norma Ferrales as Clara, Melanie Johnson as Ruth, Jared Doegey as Jimmy, and Alysia Albeck as Beverly. Stage Manager-Sharon Barger, Bob Fisk-Sound and Light, Susan O'Connell-Director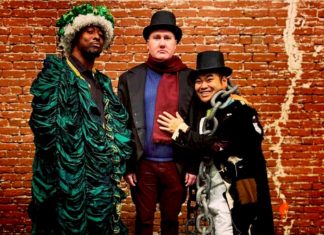 THE HARVARD STREET THEATER COMPANY AT THE DIAMOND VALLEY ARTS CENTER (DVAC) PUTS ON ONE AMAZING SHOW FOR TWO NIGHTS!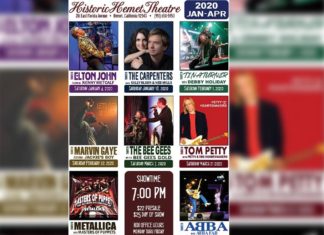 The new HHT season contains a mixture of three returning groups and five new groups. The season includes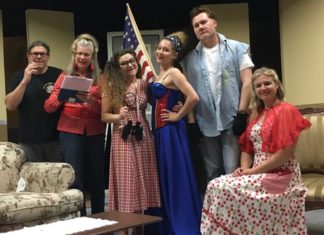 One of the most offbeat, funny, poignant plays to come to Ramona in some years, "The Miss Firecracker Contest" opens at The Ramona Hillside Players (RHP) on November 15.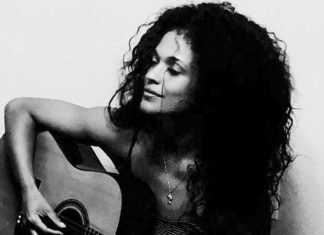 TRALAIN returns by popular demand on Saturday, November 9, 2019 at 7 pm for MUSIC AT THE CENTER at the Diamond Valley Arts Center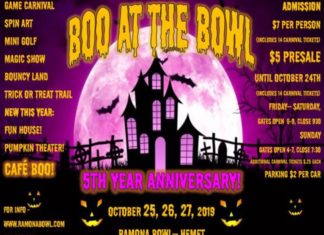 The Ramona Bowl Mission Statement reminds us that the Ramona Bowl Amphitheater is a community non-profit organization. Its purpose is to insure the annual presentation of the California Historic
After reading with great interest the Things to do Calendar published and updated weekly in the Hemet / San Jacinto Chronicle, I have come to the conclusion that the San Jacinto Valley is indeed fortunate to have so many people interested in fostering a wide variety of cultural activities and events in our communities.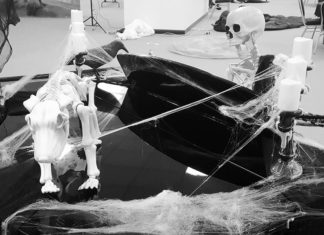 The Hemet Sunset Rotary is presenting a Festival of Frights-The Zombie Apocalypse, Oct 19 from 6 pm to 11 pm, upstairs at the Hemet Public Library.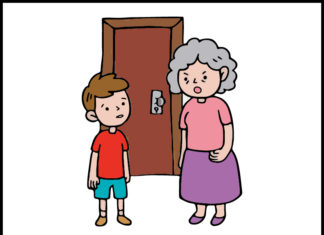 Grandma's edict to separate my cousin Bill and me didn't work.  They couldn't keep us apart at school.  I devised a scheme.    "When you...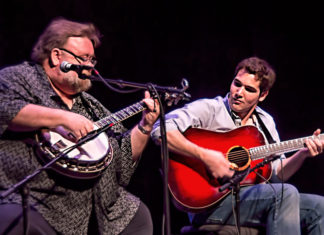 Grammy award-winner Dennis Caplinger is a multi-talented musician who has toured and recorded with many different artists including Bluegrass Etc., Vince Gill, Eric Clapton,...