Reporting Deputy: Sergeant Mark Chlarson
File # C222270012
Details:
On Monday, August 15, 2022, at 4:25 PM Thermal Station deputies responded to a report of diesel fuel being stolen from the Mecca Travel Center. When deputies arrived, they contacted two males who matched the description provided by the reporting party. When they were contacted, the males were found pumping diesel fuel into a large fuel storage tank on the bed of a truck. The investigation found the males had manipulated the fuel pump mechanism which allowed them to pump fuel without paying for it. The tank was discovered half full and the males had pumped approximately 470 gallons of fuel, worth $2,716. Pablo Jose Huertas Ochaeta, a 35-year old resident of Los Angeles and Eliseo Laglera, a 21-year old resident of Huntington Park were arrested for the theft. They were booked into the John Benoit Detention Center for grand theft and conspiracy. A bail enhancement was requested and approved for $250,000.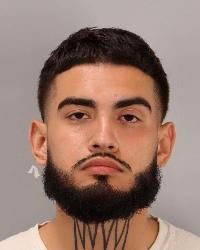 It is believed the subjects are part of a larger theft ring and anyone with additional information regarding these types of thefts is encouraged to contact Deputy Pasch or Deputy Zazueta of the Thermal Sheriff's Station at 760-863-8990.
For media inquiries regarding this incident please contact the Media Information Bureau.
Find your latest news here at the Hemet & San Jacinto Chronicle