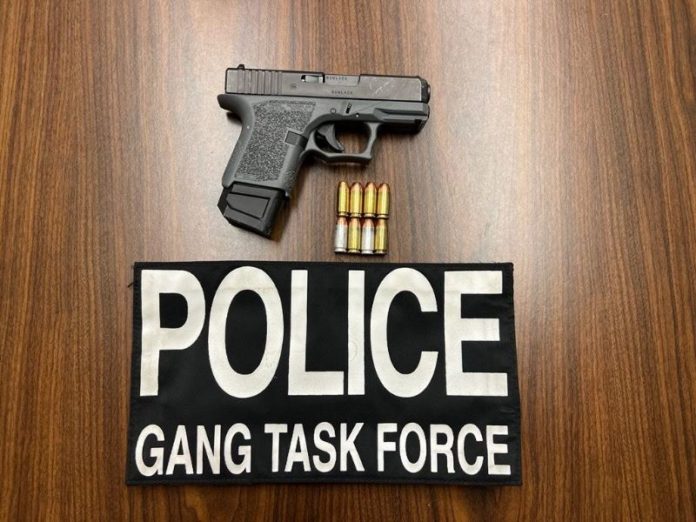 Reporting Officer: Sergeant Art Paez
File # G2022-04041
Details:
On Thursday, June 9, 2022, at 3:33 PM, Region 3 Gang Task Force Officers conducted a traffic enforcement stop in the 1700 Block of West Stetson Avenue, in the City of Hemet, on a Volkswagen sedan for several vehicle code violations. The driver of the vehicle, Cody Barnett, a documented criminal street gang member, failed to yield and a vehicle pursuit ensued. Barnett and his passenger, Tarah Henry, led Task Force Officers on a vehicle pursuit out of the city limits and into the unincorporated area of Hemet where the pursuit was terminated. Prior to the pursuit being terminated, a loaded firearm was discarded from the vehicle and recovered. A short time later and with the assistance of the Riverside County Sheriff's Aviation unit, the suspect vehicle was located abandoned near the 44000 block of Taffle Ranch Road.
The continued investigation led Task Force Officers and Riverside County Sheriff's Deputies to a nearby residence where Barnett and Henry barricaded themselves. Barnett and Henry subsequently exited the residence and were taken into custody without incident. A records check revealed Barnett had three felony warrants which included a no bail Parole violation and a warrant for felony evading. A records check revealed Henry had one felony warrant. Both Barnett and Henry were later transported to the Riverside County Jail.
The Hemet/San Jacinto Valley Gang Task Force has been in existence since April 2006. The Law Enforcement Agencies within "The Valley" have been working together since this time on a daily basis. The Hemet/San Jacinto Gang Task Force is comprised of members from the Hemet Police Department, Riverside County Sheriff's Department, and the California Highway Patrol. The Hemet/San Jacinto Valley Gang Task Force operates in the Cities of Hemet, San Jacinto, and the unincorporated areas of Hemet. The law enforcement leadership within the valley meets regularly and coordinates the Hemet/San Jacinto Valley Gang Task Force activities. Since the formation of the task force, leadership has recognized the importance of working together to provide the highest level of service for the citizens within the Hemet/San Jacinto Valley.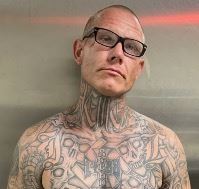 The Hemet/San Jacinto Valley Gang Task Force is one of five teams comprising the entire Riverside County Regional Gang Task Force, which is a collaborative effort of various law enforcement agencies with the goal of combating criminal street gangs.
For media inquiries regarding this incident please contact the Media Information Bureau.
Find your latest news here at the Hemet & San Jacinto Chronicle