JIM NEWTON | CONTRIBUTED
Much of the debate over warehouse construction in the Inland Empire – where the boom has been explosive in recent years – revolves around a single word: jobs. Are the jobs worth it? Warehouses are, after all, both a job creator and an inconvenience. They take up large amounts of land that could be used for other purposes, from housing to open space.
They are serviced by trucks, sometimes 24 hours a day. And with those trucks come traffic, air pollution and noise. They are not especially good neighbors. But that's true of a lot of economic activity. People don't necessarily love to live near schools or hospitals, but they accept them as necessary parts of any community. What makes warehouses worth it, at least some of the time, is the jobs that they produce. So, how great is the economic benefit in terms of jobs that warehouses bring to Riverside and San Bernardino counties, where the number of these buildings has been geometrically expanding? It is both significant and significantly worrisome.
Matt Englhard is a developer and leader of the National Association of Office Parks, known as NAIOP. He's been building projects in Southern California, including the Inland Empire, for decades. He sees warehouses as a crucial link in the region's economy, both in terms of their importance to international trade and for the local jobs they create. "Warehousing is one of the better entry jobs in the region," he said in a recent interview. Yes, many of those warehouse jobs begin at or near minimum wage, but those are appealing to many young people seeking their first employment. Moreover, entry-level jobs offer paths for promotion. Warehouse workers can become forklift drivers, electricians, truck drivers or warehouse supervisors – all with significant income potential.
There's nothing novel or wrong about starting at a low wage and moving up. With warehouses moving adjacent to some of the Inland Empire's wealthier neighborhoods, residents have complained that minimum-wage employment will hardly allow those workers to live nearby. That means they come from far away, creating traffic and air pollution. Englhard concedes that some of those homes will be out of reach to new workers. But that's hardly new. After all, he asked, "how many 18 to 30 year-olds are buying $700,000 homes?" The new jobs created by warehouses, said Englhard and Jonathan Sharldow, another NAIOP leader, help explain why the Inland Empire has demonstrated economic resiliency in recent years.
They pointed to a 2019 study by the Metropolitan Policy Program of the Brookings Institute that concluded, among other things, that the "Inland Empire's logistics and manufacturing industries are crucial drivers of economic growth and prosperity." That economic foundation, the authors concluded, helped the region withstand the recession in the early 2000s and produce "unexpectedly swift jobs recovery." But that same report also lamented the uneven nature of that recovery, with only very wealthy residents showing economic gains. By 2016, some 41% of Inland Empire families were classified as "struggling." The region's poverty rate rose from 13% in 2005 to 16% in 2016.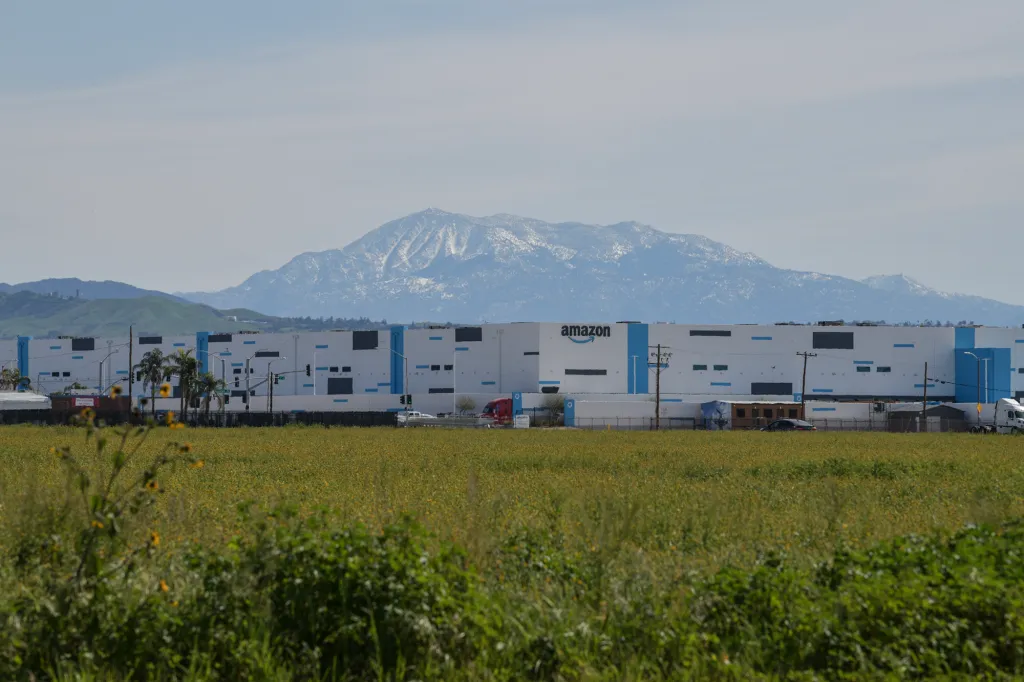 That's despite the explosive growth of warehouses. In 1980, there were 234 warehouses across the Inland Empire. Since then, the number has roughly doubled every 10 years. Today, there are more than 4,000, and they take up roughly 1 billion square feet of land. The logistics industry, anchored by warehouses, employs more than 200,000 people in the Inland Empire.
Those jobs have helped some young people find work and have supplied opportunities for others to promote. But they have not dented poverty rates, nor have they helped reduce inequality. "The argument we hear all the time is 'these jobs are better than no jobs,'" said Susan Phillips, a professor of environmental analysis at Pitzer College and director of the Robert Redford Conservancy.
But that, she said, is a false choice that suggests warehouses are the region's only option. And these jobs, most of them close to minimum wage, come at a cost: the lost opportunity to develop other parts of the economy, which might be more prosperous or resilient. "One of the problems with warehouses is that they take up a lot of land," Phillips said. "They crowd out the room for anything else to grow." There is yet another problem to consider.
Many types of work are subject to stress these days. Generative artificial intelligence is threatening writers and lawyers and all manner of other workers, and automation is transforming others. Warehouse employment is particularly vulnerable to both trends. Automation already has become so sophisticated that manufacturers already dream of "dark warehouses," which are facilities powered by robots and AI and don't need lights (robots are happy to work in the dark).
Those warehouses won't replace current ones tomorrow – the investment costs are significant – but they may not be far away. "We need to be prepared," said Johannes Moenius, a professor at the University of Redlands and director of the Institute for Spatial Economic Analysis. "Within the next 10 years, the warehouse sector will undergo tremendous changes." He's not exaggerating. One study by the institute concluded that some 75% of warehouse jobs are "susceptible to automation."
That suggests that the warehouse boom may keep pace with automation for a time – new warehouses going up fast enough to compensate for jobs being automated – but then begin to decline. And once that decline begins, it will be fast and steep. As Moenius noted, the bigger the employment base, the larger the drop. When 300,000 jobs drop by 75%, that could mean the loss of more than 200,000 workers in a very short period.
There will be, Moenius emphasized – and apologies for his glumness – "substantial unemployment." So which is it? Are warehouses the lifeblood of the Inland Empire, supplying it with badly needed employment to help it power through a recession and COVID? Or are they providing wages that barely keep pace with poverty and that may soon go away altogether? The answer is both – and that should be cause for concern.
---
DISCLAIMER: The opinions, beliefs and viewpoints expressed by the various author's articles on this Opinion piece or elsewhere online or in the newspaper where we have articles with the header "COLUMN/EDITORIAL & OPINION" do not necessarily reflect the opinions, beliefs and viewpoints or official policies of the Publisher, Editor, Reporters or anybody else in the Staff of the Hemet and San Jacinto Chronicle Newspaper.
Find your latest news here at the Hemet & San Jacinto Chronicle