Reporting Deputy: Sergeant Alfredo Medina
File # MV232120099
Details:
On Monday, July 31, 2023, at 9:27 a.m., deputies from the Moreno Valley Sheriff Station responded to a domestic disturbance in the 16000 block of Kensington Place in the City of Moreno Valley. The victim told dispatch that the suspect, Gerardo Martin, was destroying the house and was armed with a shotgun. Deputies arrived and located all family members standing outside the residence and determined Gerardo was the sole occupant inside the residence.
Investigators from the Moreno Valley Sheriff's Station responded and assumed the investigation. The investigation revealed the suspect had threatened the victim with the shotgun two days prior. The victim felt threatened and believed Gerardo was going to shoot him.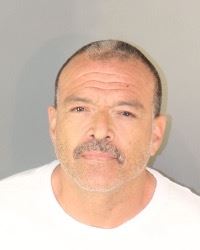 Based on Gerardo's previous behavior, the Riverside County Sheriff's Special Enforcement Bureau responded to assist. A search warrant was obtained, and Gerardo was taken into custody without incident. Gerardo Martin, a 29-year-old resident of Moreno Valley, was booked into Robert Presley Detention Center for assault with a deadly weapon.
The investigation is ongoing, and investigators are seeking additional witnesses to this incident. Anyone with additional information is encouraged to contact Investigator McCracken at the Moreno Valley Sheriff's Station at (951) 486-6700.
For media inquiries regarding this incident please contact the Media Information Bureau.
Find your latest news here at the Hemet & San Jacinto Chronicle