Reporting Deputy: Sergeant James Merrill
File # MV231940095
Details:
On Thursday, July 13, 2023, Deputies from the Moreno Valley Sheriff's Station responded to the report of multiple gunshots fired in the area of Iris Avenue and Lasselle Street in the City of Moreno Valley. Deputies arrived quickly and located evidence of a shooting behind two of the nearby businesses.
Investigators from the Moreno Valley Sheriff's Station responded and assumed the investigation. Witnesses reported a vehicle stopped in the street near a bus stop and started firing a handgun. Investigators identified the suspect as Michael Nikita Diggins II, a 43-year-old resident of Moreno Valley. Further investigation led to the recovery of the firearm used in the shooting.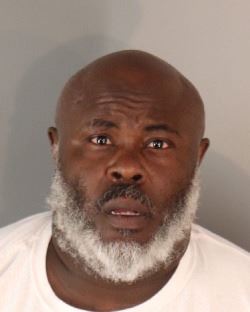 Diggins was arrested and booked into the Robert Presley Detention Center on charges of assault with a deadly weapon and discharge of a firearm at an occupied dwelling.
This is an ongoing investigation. Investigators are seeking additional witnesses to this incident. Anyone with additional information is encouraged to contact Deputy Horta at the Moreno Valley Sheriff's Station at (951) 486-6700.
For media inquiries regarding this incident please contact the Media Information Bureau.
Find your latest news here at the Hemet & San Jacinto Chronicle