Reporting Deputy: Investigator Jomar Vanderhoof
File # MV231830045
Details:
On Sunday, July 2, 2023, at 3:08 a.m., deputies assigned to the Moreno Valley Sheriff's Station responded to the area of Alessandro Boulevard and Perris Boulevard, Moreno Valley, regarding an assault with intent to commit rape. Deputies contacted the victim, who said she met the suspect via an online dating service. The suspect drove the victim behind a nearby business, held a knife to her neck, and demanded that she perform sex acts on him. The victim was able to escape the suspect's vehicle without being harmed and dialed 911.
Investigators from the Moreno Valley Sheriff's Station assumed the investigation and through their investigation, were able to identify the suspect as Marque Deshone Rogers, a 41-year-old resident of Moreno Valley.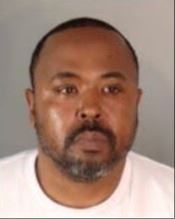 Due to Rogers' extensive violent criminal history, deputies from the Felony Warrant Extradition Team were utilized to take Rogers into custody. Rogers was arrested without incident at his residence in Moreno Valley on July 3, 2023. Rodgers was booked into the Robert Presley Detention Center and is being held on $1,000,000 bail.
Anyone with any information about this case is encouraged to call Investigator Elizabeth Buck at the Moreno Valley Sheriff's Station by calling (951) 486-6700.
For media inquiries regarding this incident please contact the Media Information Bureau.
Find your latest news here at the Hemet & San Jacinto Chronicle