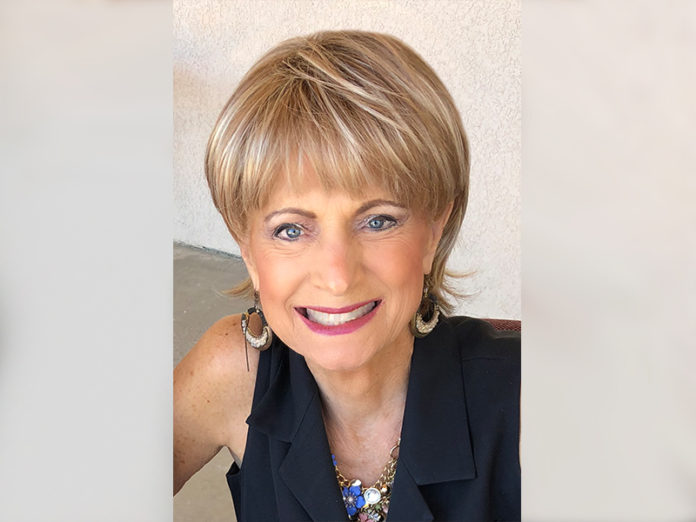 Back in the day when I was in junior high, my parents took our family to the Grand Canyon for the mule ride to the bottom. Both my sister and I were used to horseback riding, so, of course, we thought the entire trip was just dandy. My parents on the other hand, had a more challenging time with the whole experience! We spent the night at the bottom and then saddled up the next morning for the ride out. My poor dad, unbeknownst to the rest of us, had snuck a towel into his pants for the ride out of the canyon. Once back at the rim and off his mule, my father, patting his sore bottom, stoically made this resolute declaration: "I will never, ever again ride a mule and from now on we are hiking this canyon!" Which, by the way, we did four times! Whether we rea
lize it or not, all of us make declarations – try a couple of these on for size: "I'm never going to loan money to anyone ever again!" – "I will never ever forgive that person for what they did." or – "This is going be an unbearable day." – Yes, no doubt it will be!
Proverbs 18:21 teaches us that "Words kill or words give life; they're either poison or fruit — you choose."
Basically, life is in the power of the tongue – we can bless or we can curse – ourselves or others – our choice! Life and purpose are accelerated through our declarations – that's why declarations matter so much! Our words carry weight which is why Job 22:28 tells us: "You will also declare a thing, and it will be established for you…" We all have the "I declare…" speech-seed inside of us. Words matter!
It's been said that the world is divided into three classes: the few who make things happen, the many who watch things happen, and the overwhelming majority who have no notion what happens. There's a principle here: Christianity is not a football game where only a few play at a time while the rest observe — spectators don't make things happen! We all have skin in this game of life!
Forecasts for the year ahead point to unprecedented upheaval in many areas of our lives – from church assembly, to school attendance, business policies, and personal medical issues. You'd have to be deaf and blind to not see it coming in wave after wave. Lovers of freedom must become active participants or we go under! We need to recognize the need to vocalize in order to mobilize so we can galvanize and energize in order to revitalize! There is a cause!!
You may know that in the Chinese language, whole words are written with symbols. Two completely different symbols are often combined to establish a brand new word. For example, the symbols for "trouble" and "crisis" when combined mean "opportunity." We are in trouble and this crisis gives us the 'opportunity of a lifetime' to work, intervene, and declare Godly freedoms back upon our nation – but it takes guts, vision, and engagement! Declarations can actually "frame" our lives and as someone once observed, "It's a mistake to suppose that God is only, or even chiefly, concerned with religion."
God is concerned with every aspect of our lives, so our declarations should reflect that truth.
Here are just a few of my favorite life declarations.
I declare God's incredible blessings over my life.
I declare God has a great plan for my life.
I declare I will use my words to bless people.
I declare I will live my life as a healer.
I declare God is working all things together for my good.
I declare that no weapon formed against me shall prosper.
I declare I'm a major blessing to my family, my community, and my church.
I declare the influence of the Lord will increase over the United States.
Please understand – no one ever said this would be easy, but never forget that darkness is not fighting you because you are weak; darkness is fighting you because you have purpose! So speak up, even if your voice shakes a little!
—-
Bob and Susan Beckett pastor The Dwelling Place City Church at 27100 Girard Street in Hemet, CA. For more information, you can contact them at DPCityChurch.org
Find your latest news here at the Hemet & San Jacinto Chronicle