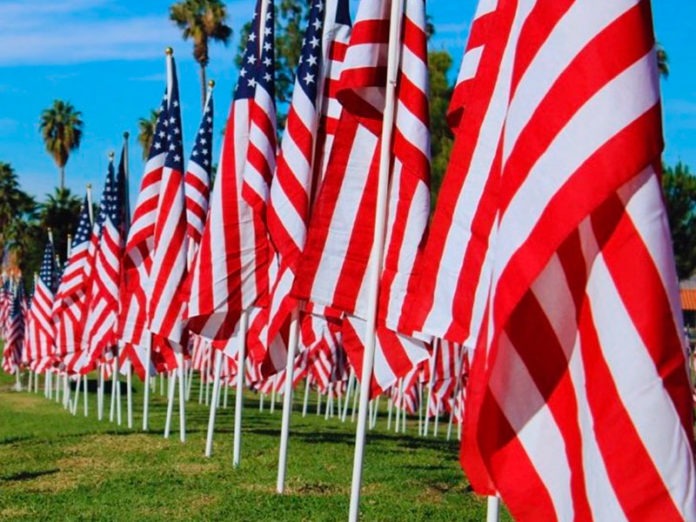 Diane A. Rhodes | Contributer
The 55th annual Hemet-San Jacinto Exchange Club Book of Golden Deeds Christmas Dinner will be honoring veterans on Dec. 1 from 5:30-10:30 p.m. at Valley-Wide Sport Center, 901 W. Esplanade Ave. in San Jacinto.
Each year, the local chapter administers the National Exchange Club's longest-running project, which recognizes dedicated volunteers who give endless hours of their time and talents toward making their communities better places to live. Usually, an individual is honored.
"This year we decided to do something different," Exchange Club member Vince Record said. "We decided to recognize the veterans of the valley, including our American Legions in Hemet and San Jacinto, the VFW posts in Hemet and San Jacinto and the veterans from Soboba."
The event will include a patriotic program and holiday entertainment from the San Jacinto High School Chamber Singers, along with presentations to the recipient organizations.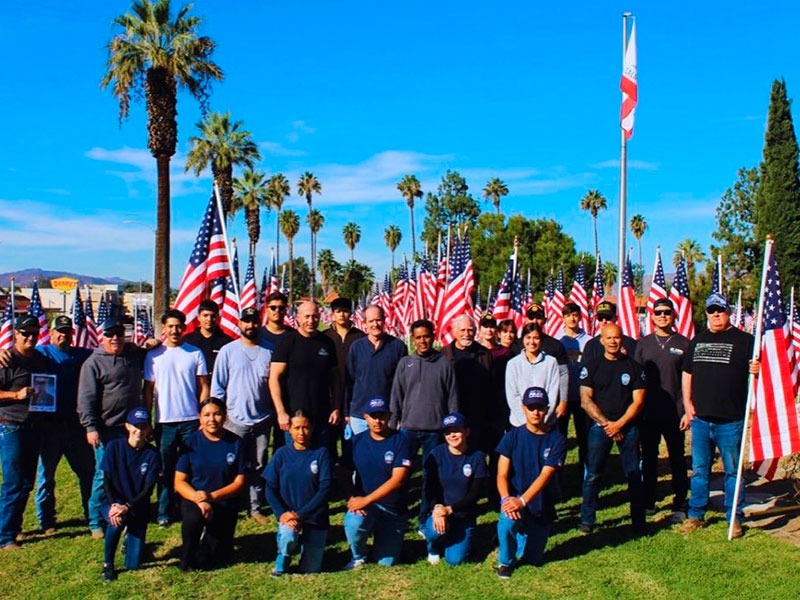 "In the past 54 years, our Book of Golden Deeds has been a formal affair and until recently was a surprise to the recipients," Record said.
Several years ago, the process was changed, and recipients were informed a few months ahead of time so they could provide a guest list of those they would like to have invited. The entire community is always welcome to attend and show their support to the honorees.
This Veterans Day marked the 10th anniversary of the Flags of Freedom – Salute to Veterans display at Gibbel Park in Hemet. Each year, the community comes together under the leadership of the Hemet-San Jacinto Exchange Club to put up 1776 full-size American flags that remain in place for several days before and after the Veterans Day ceremony at the park's permanent veterans' memorial. This year, it took more than three hours to complete the task by good-hearted volunteers which included members of the Exchange Club, Hemet Police Department and Explorers, local churches and city officials.
Ever since an Exchange Club in Indiana sponsored the first Book of Golden Deeds Award in 1919, thousands of unsung heroes and heroines have been recognized throughout the country. Honoring fellow citizens with the award is a heartwarming and inspiring act not only for the honoree, but for any Exchange Club. The local chapter has adopted this project as one of its most important annual events that benefits everyone by promoting and rewarding community service efforts.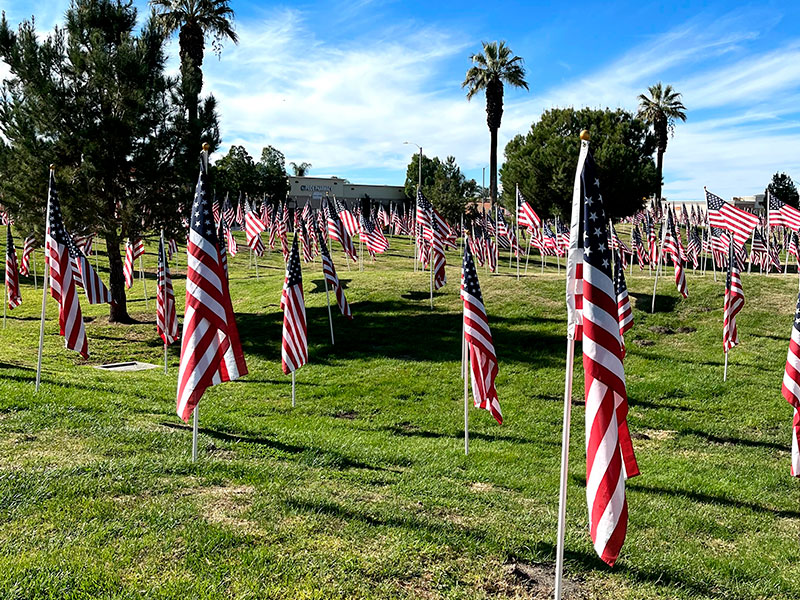 To enable club members to provide more complimentary tickets and increase the number of veterans that could participate, this year's event will be held at the Valley-Wide Regional Park Sport Center on Esplanade in San Jacinto. Dinner will be catered by Emilio's Restaurant. Tickets are $25 each, down from the usual $50 cost.
RSVP by Nov. 23 for the Book of Golden Deeds Christmas Dinner by contacting Vince Record at 951-929-7700, ext. 4303 or vrecord@sanjacinto.k12.ca.us.
Find your latest news here at the Hemet & San Jacinto Chronicle