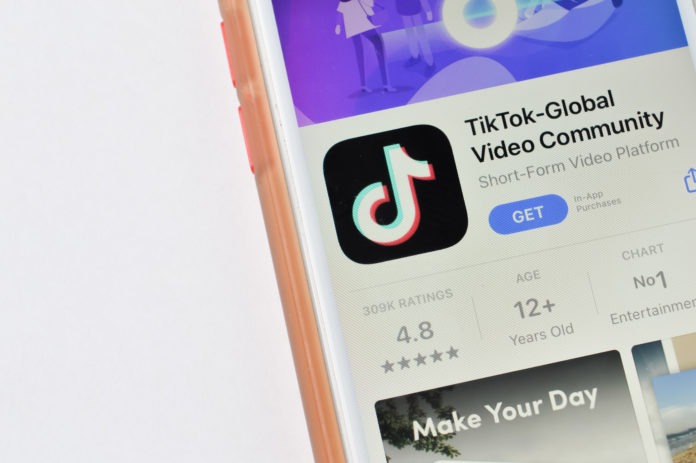 Andrew Sheeler | Contributor
California state workers could be banned from installing certain social media apps like TikTok on their state-issued smartphones under two proposed laws that highlight potential cyber security threats. Sen. Bill Dodd, D-Napa, introduced Senate Bill 74 last week and in a news release cited recent FBI warnings about TikTok, the social media app owned by the Chinese firm ByteDance.
The U.S. military in 2019 banned TikTok from government-issued devices. "Social media apps are ubiquitous in our daily lives, but there is growing concern about information theft and data collection that comes with their use," Dodd said in a written statement. "Prohibiting these apps on state phones and other devices is a commonsense way to prevent exposure of our sensitive material and the possible tracking or data breaches.
Clearly, there are bad actors out there, and we can't afford to let them in." Assembly Bill 227, by Assemblywoman Kate Sanchez, R-Temecula, applies to social media apps owned by companies that are headquartered in, or otherwise based out of, "a country of concern." The bill specifies that those countries of concern are Venezuela, North Korea, Iran, China, Cuba and Russia. The bill specifically calls out Beijing-based ByteDance, which owns TikTok, as one such company whose products would be banned if it were to become law.
If passed by lawmakers, and signed by Gov. Gavin Newsom, California would join 26 other states that have taken action against TikTok, according to the website Government Technology, a list of states that includes Texas and Florida. In December, President Joe Biden signed a spending bill into law that banned most federal employees from having TikTok on their government-issued smartphones, with exceptions for law enforcement, national security and security research purposes, according to NBC News.
Security experts and conservative politicians have voiced concerns about TikTok, calling it a security risk for government employees to possess it. In 2020, former President Donald Trump pressured ByteDance to sell the app to American companies. A deal fell apart after Biden's inauguration. TikTok has acknowledged that its employees have used the app to track the movement of certain journalists, as reported by Forbes in December.
"I was deeply disappointed when I was notified of the situation… and I'm sure you feel the same," ByteDance CEO Rubo Liang wrote in an internal email shared with Forbes. "The public trust that we have spent huge efforts building is going to be significantly undermined by the misconduct of a few individuals. … I believe this situation will serve as a lesson to us all."
Find your latest news here at the Hemet & San Jacinto Chronicle