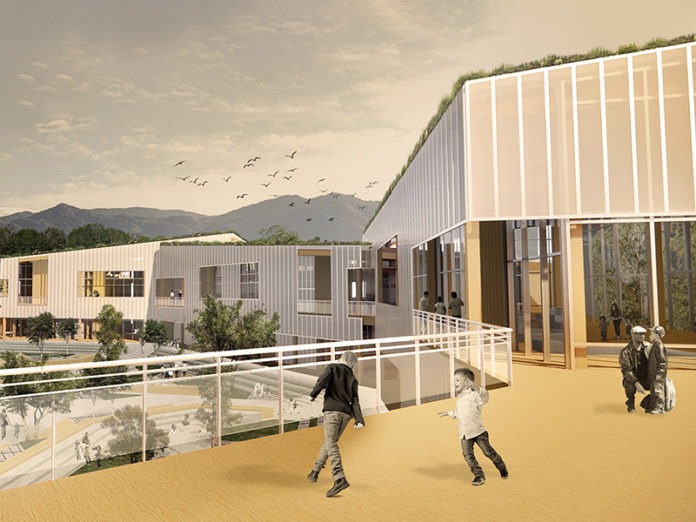 An architecture student from California Baptist University was named one of the top graduating architecture students in North America by Metropolis magazine.
Titled Metropolis Future 100, the magazine list selects the top 50 interior design and 50 architecture students from the graduating class of 2022. This year, it received over 300 submissions.
Andriani Sugianto, an architecture graduate student at CBU, was recognized as one of the top 50 architecture students.
Students were nominated by their professors and mentors. Keelan Kaiser, program director of architecture at CBU and professor to Sugianto, said her recognition opens up networking opportunities and establishes connections with the design industry. Sugianto's passion is present in all of her work, Kaiser said.
"Andriani is one of our top graduates in the history of our program, and it came as no surprise to us that she placed in the national competition," Kaiser said. "She loves the Lord and that is evident in any conversation and interaction you have with her. She is creative, has a wonderful imagination, is modest and humble."
Sugianto said the College of Architecture, Visual Arts and Design (CAVAD) at CBU is the reason she feels prepared for a career in architecture. The professors have intentionally mentored, encouraged and inspired her through her studies, she said.
"I have gathered an immense wealth of knowledge and wisdom from the professors in the program," Sugianto said. "This program is truly unique and highly favored to receive such wonderful leaders that care about your work and skills but even more about your character."
Sugianto said her ideas for projects begin with a concept and that acts as a guide for the entire process to refine, remove and add ideas.
"I seek inspiration from other architects, artists, my peers, my professors, nature and Jesus," Sugianto said. "I often ask Him for ideas because He did happen to create the most beautiful things we have."
Her creative process includes lots of sketching, 3D modeling, constructive criticism and prayer.
"Sounds funny, but when I hit a rut or get really frustrated in my process, Jesus always gives me peace, asks me if I trust Him and gives me an idea," Sugianto said.
CBU Contact | Contributed
Find your latest news here at the Hemet & San Jacinto Chronicle