Reporting Deputy: Sergeant Anthony Pelato
File # I232270008
Details:
On August 15, 2023, at 6:03 a.m., deputies received a 911 call of an apartment building on fire in the 140 block of Tiger Lane, San Jacinto. Upon arrival, the deputies discovered a structure on fire. The deputies also discovered two adults were inside sleeping when the fire started and had narrowly escaped the fire by jumping from an exterior window. During their investigation, the deputies learned the tenants had a recent dispute with a woman over the death of a pet dog. Investigators from the Hemet – San Jacinto Investigations Bureau assumed the case. The investigators identified Kenyetta Taylor, a 45-year-old woman from Riverside as the person who intentionally set the apartment building on fire.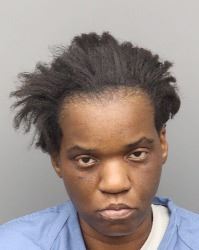 Taylor was located and arrested at a residence in the 200 block of Cape Elizabeth Way, Riverside. Taylor was booked at Cois Byrd Detention Center for attempted murder. Anyone with information on this case is encouraged to call Lead Investigator Ruben Martinez at the Hemet Sheriff's Station by calling (951) 791-3400.
For media inquiries regarding this incident please contact the Media Information Bureau.
Find your latest news here at the Hemet & San Jacinto Chronicle