Reporting Deputy: Master Investigator Robert Cornett
File # T222690098
Details:
On Monday, September 26, 2022, Deputies responded to the 46900 block of State Highway 74, Palm Desert, CA, Riverside County, regarding a deceased 30-year-old male. Palm Desert Station Deputies arrived and found the victim deceased from a suspected Fentanyl Poisoning. Palm Desert Station Deputies conducted the initial investigation and turned over the investigation to the SIB-Overdose Death Investigations / Narcotics team (ODIN).
Following a several months long investigation, 37-year-old Palm Desert resident Gregory Gauto was identified as the suspect. On June 6, 2023, charges were filed with the District Attorney's Office against Gauto for second degree homicide. On June 7, 2023, Gauto was arrested in the City of Palm Desert for homicide and booked at the John Benoit Detention Center in Indio.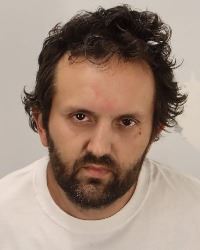 This investigation is ongoing. Anyone with information is asked to contact Master Investigator Cornett at 951-955-1700. The Riverside County Sheriff's Department wants to remind citizens of the dangers of illicit narcotics that contain fentanyl, a synthetic opioid 100 times stronger than morphine and can cause death or serious bodily harm.
For media inquiries regarding this incident please contact the Media Information Bureau.
Find your latest news here at the Hemet & San Jacinto Chronicle