Reporting Deputy: Sergeant Ryan Marcuse
File # G221130003
Details:
On April 23, 2022, about 12:31 AM, Norco Sheriff's Station Deputies were dispatched to a call of an unresponsive male adult in the 1400 block of 6 Street, city of Norco. Upon deputies' arrival, it was determined a 29-year-old male was deceased. The case was immediately assumed by the Riverside County Sheriff's Department Overdose Death Investigations and Narcotics Unit (ODIN). It was determined the decedent, Isaak Quintin Ruiz (29), was a victim of a Fentanyl poisoning. The investigation continued and a suspect, Jacob Parr, a 43-year-old resident of Norco, was identified as being responsible for selling the Fentanyl that killed Ruiz.
On July 12, 2022, Parr was located and taken into custody by ODIN personnel without incident. Parr was later booked into the Robert Presley Detention Center for Murder.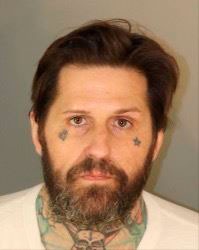 This investigation is ongoing and anyone with additional information is encouraged to contact Investigator Humberto Garcia-Flores at 951-955-1700. As a reminder, the Riverside County Sheriff's Department wants to remind citizens of the dangers of illicit narcotics many which may contain Fentanyl. Fentanyl is a synthetic opioid that is 100 times stronger than morphine and can cause death or serious bodily harm.
For media inquiries regarding this incident please contact the Media Information Bureau.
Find your latest news here at the Hemet & San Jacinto Chronicle