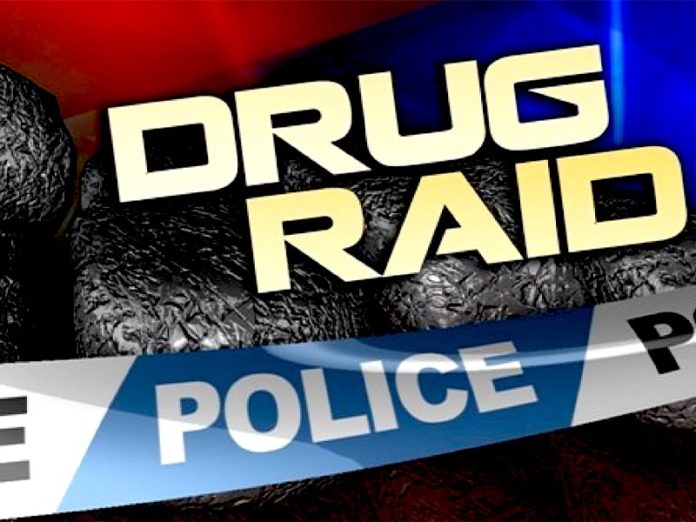 On November 27, 2020, deputies from the Perris Station Special Enforcement Team learned of an illegal marijuana processing operation on the 33000 block of Bethel Ave, in the unincorporated area of Hemet. Deputies obtained a search warrant for the property.  During the service of the warrant, several subjects fled the property and were not apprehended.  A search of the property yielded 418 pounds of processed marijuana, 245 pounds of marijuana shake, 170 packages of edibles, 1505 vials of liquid THC, a ghost AR-15 and over $14,000 in U.S Currency.  All the marijuana was subsequently removed from the property, and all U.S. currency was collected for asset forfeiture.
The goal of the Riverside County Sheriff's Department is to keep all of our citizens safe while also improving the quality of life for those residing within the community.  Illegal marijuana operations negatively impact the neighborhoods, property value and environment.  The Riverside County Sheriff's Department has a zero-tolerance policy for these offenses.  If you suspect drug activity in your area, please contact your local Sheriff's Station.
This is an ongoing investigation. Anyone with additional information is encouraged to contact Deputy Pendleton at the Perris Station by calling 951-210-1000.
For media inquiries regarding this incident please contact the Media Information Bureau.
Find your latest news here at the Hemet & San Jacinto Chronicle