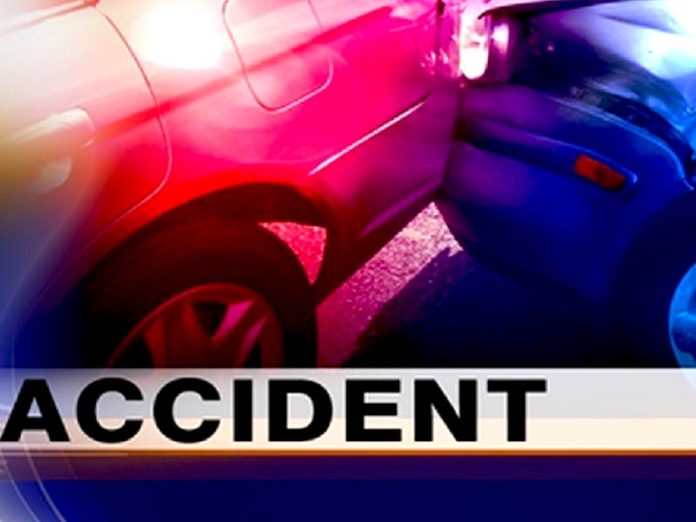 Reporting Deputy: Sergeant Chad Craig
File # MV222230059
Details:
On August 11, 2022, about 8:24 AM, several citizens called 911 to report a white Ford F150 driving recklessly and running red lights on Cactus Avenue, near the intersection of Perris Boulevard, in the city of Moreno Valley. Moments later, deputies from the Moreno Valley Station responded to the report of a major-injury traffic collision on Cactus Avenue near the intersection of Indian Street. Deputies arrived on-scene to find the collision involved a white, 2002 Ford F150 and a black, 2021 Lexus RX450h. The Ford was overturned and beginning to catch fire with three people inside. Several deputies and citizens used fire extinguishers, hoses from nearby residences, and buckets of water to keep the fire from engulfing the vehicle. Deputies were able to break the vehicles windows, cut them from their seatbelts, and rescue them from the burning vehicle. CalFire then arrived on-scene, extinguished the fire and provided medical treatment for the involved parties before they were transported to local area hospitals with non-life threatening injuries.
The Moreno Valley Sheriff's Station Traffic Collision Reconstruction Team responded to the scene and assumed the investigation. The preliminary investigation revealed the Ford was traveling westbound on Cactus Avenue in the center two-way left turn lane at a high rate of speed with its hazard lights activated prior to the collision. Evidence indicated the Ford approached the intersection with Perris Boulevard and entered opposing lanes of traffic while driving around stopped vehicles before entering the intersection without yielding for a red light. After crossing through the intersection, the Ford continued traveling westbound on Cactus Avenue at a high-rate of speed in the center two-way left turn lane. As the Ford approached the intersection with Indian Street, an uninvolved vehicle preparing to turn left entered the same two-way left turn lane, prompting the Ford to veer into opposing lanes of traffic, subsequently colliding head-on into the Lexus traveling eastbound on Cactus Avenue. Following the collision, the Ford overturned and landed on the south sidewalk of Cactus Avenue.
At this time, it is unknown if alcohol and/or drugs will be considered a factor in the collision. The identity of all of the involved parties is being withheld, pending the outcome of the investigation.
The collision investigation required the closure of Cactus Avenue, between Indian Street and Victor Drive, for scene processing and evidence collection.
Anyone with information about this incident is encouraged to call Deputy Chris Loucks of the Moreno Valley Sheriff's Station at 951-486-6832 or the Riverside County Sheriff's Department at 951-776-1099.
For media inquiries regarding this incident please contact the Media Information Bureau.
Find your latest news here at the Hemet & San Jacinto Chronicle