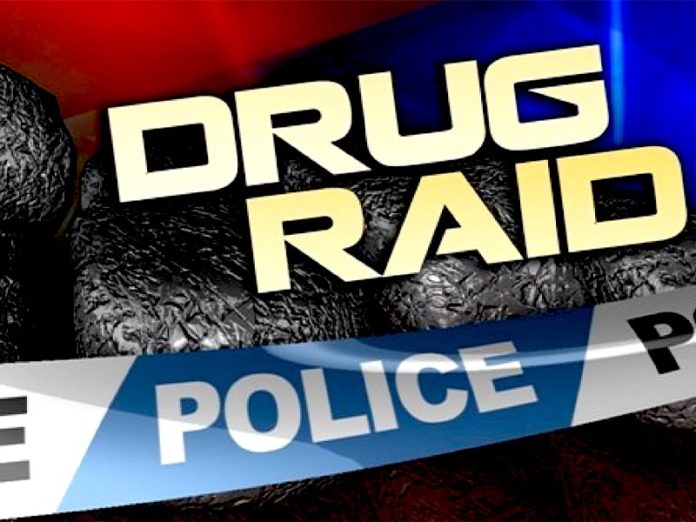 On Tuesday, October 27, 2020, personnel from the Riverside County Sheriff's Department, with the assistance of California Department of Fish and Wildlife, served five marijuana cultivation related search warrants in the unincorporated Hemet County area known as Aguanga.  During the service, 5,743 marijuana plants were eradicated and 960 pounds of processed marijuana was taken for a total weight of approximately two tons.  Five firearms were located, including one assault rifle.  The following subjects were arrested for marijuana cultivation: 
25-year-old Hemet resident Fia Papalii
21-year-old Compton resident Jack Kite
44-year-old Anaheim resident Villayphanh Soukkhyphiangkeo
38-year-old Rancho Cucamonga resident Xihua Lin
52-year-old Diamond Bar resident Fengang Li
The goal of the Riverside County Sheriff's Department is to keep all of our citizens safe while also improving the quality of life for those residing within the community. Marijuana cultivation negatively impacts the environment in many ways including diminishing and poisoning the water table and pesticides adversely affecting the health of neighboring residents. The Riverside County Sheriff's Department has a zero-tolerance policy for these offenses. If you suspect drug activity in your area, please contact your local Sheriff's Station. The Hemet Sheriff's Station can be reached at (951) 791-3400 and the San Jacinto Sheriff's Station can be reached at (951) 766-2400.
For media inquiries regarding this incident please contact the Media Information Bureau.
Find your latest news here at the Hemet & San Jacinto Chronicle