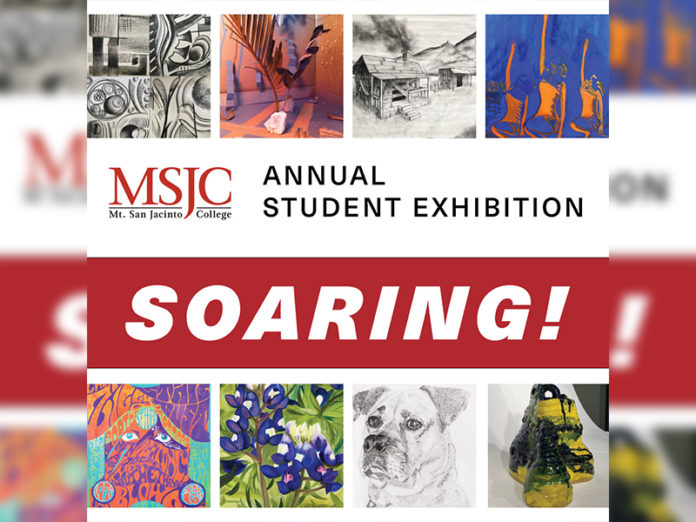 MSJC | Contributed
The Mt. San Jacinto College (MSJC) Art Gallery is pleased to present the annual student art exhibition, "Soaring!"
The online exhibition can be found at www.msjc.edu/artgallery.
This group show celebrates the immense talent of the student artists at both the San Jacinto and Menifee campuses. All artwork on display was created during the 2021-22 academic year by MSJC students. Participating artworks are nominated by instructors whose selection criteria are to represent the best examples and a wide range of subject matter and media. The show features the range of media that students learn at the school, including drawing, painting, two-dimensional and three-dimensional design, ceramic arts, sculpture, bronze casting, photography and digital illustration.
The exhibition shows the diverse, individual outcomes of instructor and course studio assignments. Although this exhibition is typically presented in our MSJC Art Gallery on the San Jacinto Campus, this new online version will be able to showcase the talents of our students to a wider audience.
Please email MSJC Art Instructor JKnuth@msjc.edu for more information.
Find your latest news here at the Hemet & San Jacinto Chronicle