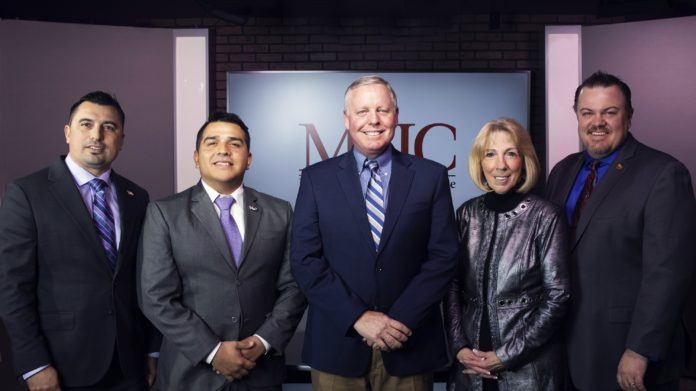 The Mt. San Jacinto Community College District (MSJC) welcomed new Trustee Jhalister Corona, who took the Oath of Office on Thursday, Dec. 15.
Trustee Corona, who teaches advanced placement World History at Liberty High School in Winchester, is familiar with MSJC. He took several courses at the college district. He earned a bachelor's degree and two master's degrees. He replaces Ann Motte, the district's longest-serving board member, after she chose not to seek re-election. Trustee Corona will represent Area 4.
Trustee Vicki Carpenter joined Mr. Corona in taking the oath after being reelected to in November. Trustee Carpenter has been representing Area 3 on the MSJC board since 2018.
During its annual organizational meeting Thursday, the five-member Board of Trustees selected Trustee Joshua Rivera, representing Area 2, as the new Board President, and Trustee Brian Sylva, serving Area 1, as the new Clerk.