Reporting Deputy: Sergeant Mariano Matos III
File # Y222090044
Details:
On July 28, 2022, at 7:35 P.M., members of the Coachella Community Action Team (CCAT) conducted a traffic stop at Cesar Chavez and Avenue 50 in the city of Coachella. During a search of the vehicle, approximately two pounds of suspected methamphetamine was located and seized.
The driver, David Rodriguez, 59 of Indio, was arrested and a search warrant was authored for his residence. At 11:00 P.M., members of CCAT, with the assistance of the Coachella Valley Narcotic Task Force (CVNTF), served the search warrant at a residence located in the 82-100 block of Dr. Carreon Boulevard in the city of Indio.
During the search of the residence, CCAT deputies located approximately 580 Fentanyl pills, powder Fentanyl, additional methamphetamine, heroin, ammunition, and items indicative of narcotics sale. Rodriguez was booked at the John Benoit Detention Center for possession of methamphetamine for sale, transportation of methamphetamine, possession of fentanyl for sale, possession of heroin for sale, convicted felon in possession of ammunition, and committing a felony while out on bail.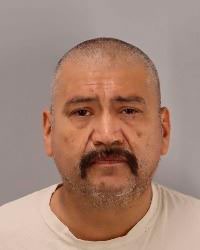 Anyone with any information regarding this incident is urged to contact Deputy Piscatella with the Riverside County Sheriff's Department at (760)863-8990, or Crime Stoppers at (760)341-STOP (7867).
For media inquiries regarding this incident please contact the Media Information Bureau.
Find your latest news here at the Hemet & San Jacinto Chronicle