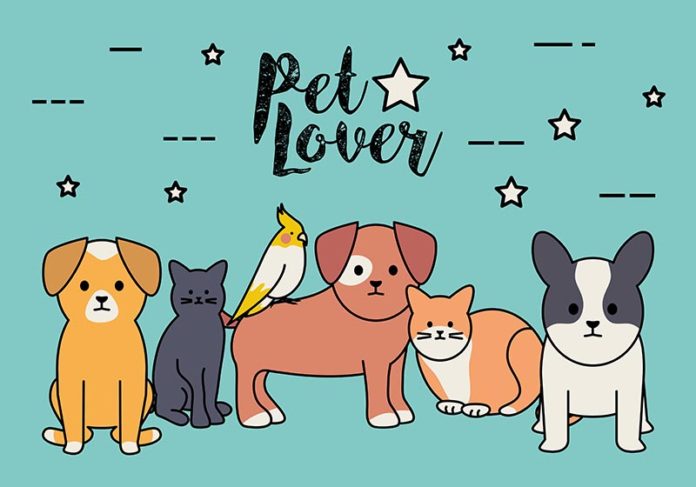 Ghost
Male, Jack Russell Terrier Mix
DOB: 5/18/18
Ghost is quickly figuring out that he likes people. When Ghost first arrived at Living Free, he was a very shy dog that would hide whenever a person walked into the kennel. However, with a little TLC and patience, Ghost has gained a lot more confidence and has learned that people often come with treats, food, and fun adventures. He now loves going on walks and especially enjoys visits to the dog park with his many dog friends. While he has made a lot of progress, he can still be unsure of strangers and will keep his distance until he gets to know you. Once you are buddies, Ghost loves getting lots of pets and affection.
Ghost will need an adopter that is patient, kind and willing to give him the time he needs to feel safe. Several visits with Ghost at the sanctuary may be needed before he will be ready to go to a new home.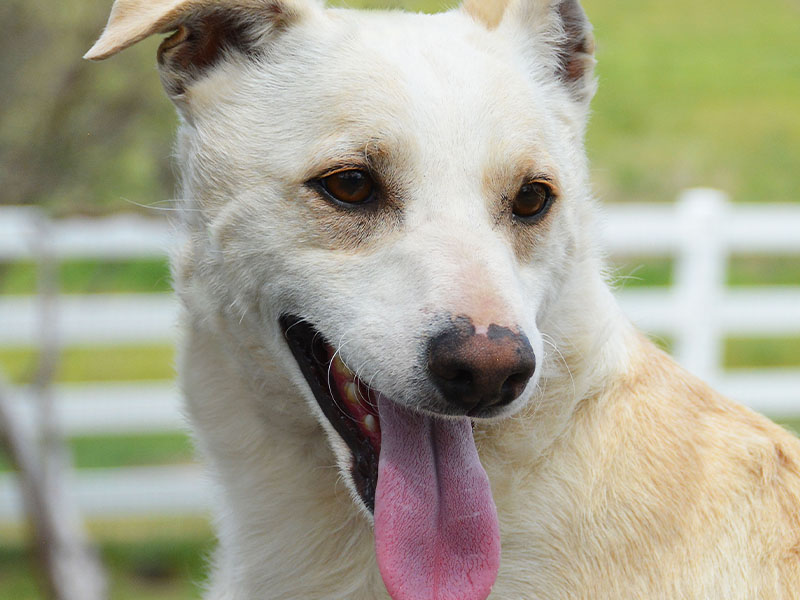 ______
Quinoa
Female, DSH Black/ White Tuxedo
DOB: 4/11/2019
Meet Quinoa! Quinoa is a mellow gal looking for a home to call her own. Quinoa is bashful yet sweet and has the cutest purr. Here at the cattery, Quinoa enjoys sunbathing, back-scratches, and crunchy cat treats. Quinoa would do well in a relaxed home environment. Come say hello to Quinoa today!
All of our cats are spayed or neutered, microchipped, and up to date on vaccinations. Our two main requirements for adopting a cat are 1. Must be indoors only and 2. Declawing is not allowed.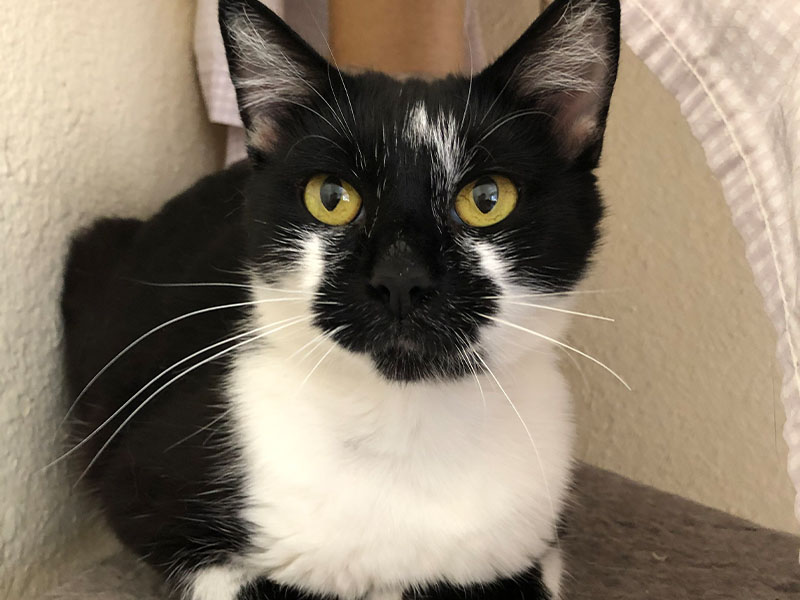 ______
Brokk
Male Terrier Mix
DOB: 8/1/17
Brokk is a dashing, bright-eyed dog. He is very friendly with people he knows and will greet you by wagging his tail so vigorously that his whole body moves with it. However, he can be wary of strangers. He loves to go on walks and especially enjoys playing fetch. He will play this game all day long if you have the energy to keep up with him. Brokk has been around other dogs but will probably do best as an only dog. He is looking for a loving home that has experience with shy, sensitive dogs.

Brokk has the potential to be a happy, confident dog in the hands of an adopter that can help him be the best dog he can be.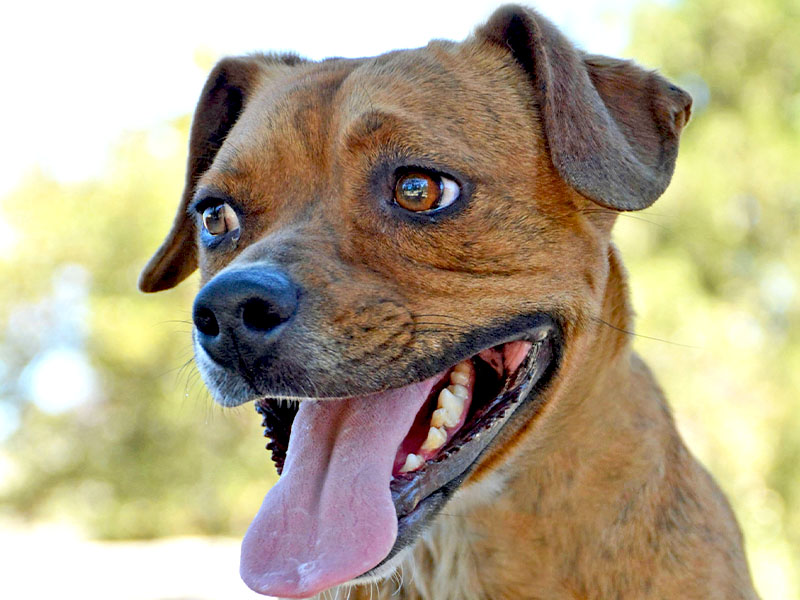 Living Free, is a donor-supported, nonprofit, no-kill animal sanctuary.  Located at 54250 Keen Camp Road in Mountain Center off Highway 74, 15 Minutes from Idyllwild.  For more information, call:  951-321-9982 or visit living-free.org/adopt.
Find your latest news here at the Hemet & San Jacinto Chronicle