(Play With Your Food)
Michael Tennant give us a Suspenseful Comedy that you cannot miss!
Michael Tennant, a writer, actor, director and producer known for his educational musicals based on historical figures, brings us this time a play of suspense and comedy to be enjoyed along with delicious food at the famous dinner-theater " Play with your food," located in Hemet, CA.
"Andi in the Moment" shows a struggling actress named Andi who has landed an audition for a lead role in a Broadway production. One might think a pushy agent, an annoying roommate, and a co-star she can't stand would be enough for her to juggle, however, when Andi researches this character, she discovers every woman to play the role before her has gone missing. Now the clock is ticking. Every day is growing darker. Each hour could be her last.
Our struggling actress "Andi" will be perform by Alysia Albeck, along with Laura Cherland as Carrie Benson (The Agent), Levi Warren Hand as The Playwright, Michael Tennant as The Actor and Alexandra Miller as Dash (The Room Mate). The Play is also wrote, directed and produced by Michael Tennant.
With this interesting plot, who would want to miss the opportunity to play with their food in the middle of the suspense? You will not regret seeing this play accompanied by a delicious three-course dinner with options such Caramelized Salmon with Onions, Beef Tri-Tip, or Parmesan Crusted Chicken. Also, Vegetarian and Vegan options are available upon request.
Seats are limited and two of the dates are already Sold Out. Making reservations and/or buying tickets is recommended. Dates for show are on January 17 (Sold Out), 18 (Sold Out), 19, 24, 25 and 26. To make reservations, call (951) 663-8491, check the website www.playwithyourfoodhemet.com, send an email to info@playwithyourfoodhemet.com, or visit The theater at 140 N Buena Vista St., Hemet. All seats are $42 including the three-course dinner. Also, discounts for groups of eight or more are available ($37).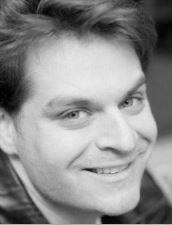 Play With Your Food Productions is a popular dinner theater attraction located in Hemet, CA.  Our entire production staff works to ensure that when you're with us, the distractions of the outside world are left behind. So come hungry! Come ready to laugh! And, despite what every adult seemed to tell you growing up, come ready to Play With Your Food!
Find your latest news here at the Hemet & San Jacinto Chronicle
Search: Play With Your Food