Reporting Deputy: Captain Dean Agnoletto / Lieutenant Chris Willison
File # T221330126/T221330127
Details:
On Friday, May 13, 2022, at approximately 1:43 pm, Deputies from the Palm Desert Sheriff's Station were notified of a suspect with an outstanding violation of Parole warrant, and considered armed and dangerous. A high-risk vehicle stop was attempted in the city of Rancho Mirage. The suspect vehicle fled from law enforcement and a vehicle pursuit was authorized based on the severity of the offenses associated with the suspect. The suspect vehicle crashed and came to rest in the area of Oasis Club Drive and Country Club Drive. The outstanding suspect jumped the wall into a neighboring community, where he hid inside a nearby residence.
A perimeter was established, and additional resources were summoned to the scene. Several residences were searched to ensure the safety of the community and to bring this incident to a peaceful resolution. The suspect was safely apprehended without incident in the 100 block of Azzuro Drive. An additional occupant of the residence was also safely taken into custody for knowingly harboring a fugitive. Daniel Ramirez, a 36-year-old resident of Thermal, and Saliba Deeb, a 29-year-old resident of Palm Desert, were arrested and booked into the John Benoit Detention Center in the city of Indio.
No one was injured as a result of this incident and no property damage was incurred. All suspects were safely apprehended, and there is no further threat to the community. We would like to thank the affected residents of Palm Desert for their continued patience and their assistance during this high-risk incident. This was a team effort between law enforcement and residents to keep the community safe.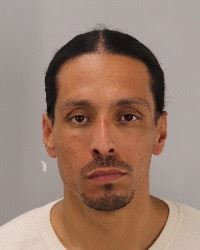 The Riverside Sheriff's Department would like to remind residents to be vigilant and get to know your neighbors. In the unfortunate instance that something like this occurs in your neighborhood, these relationship are imperative in keeping everyone safe.
The Riverside County Sheriff's Department is asking anyone with additional information to contact Deputy James of the Palm Desert Special Enforcement Team at (760) 836-1600, or call anonymously at (760) 341-STOP (7867) and reference incident numbers T221330126 and T221330127.
For media inquiries regarding this incident please contact the Media Information Bureau.
Find your latest news here at the Hemet & San Jacinto Chronicle