Reporting Deputy: Sergeant Patrick Montalvo
File # MA231670036
Details:
On Friday, June 16, 2023, at 7:01 p.m., deputies from the Lake Mathews Sheriff's Station responded to the 12700 block of Magnolia Avenue in the unincorporated area of Corona known as Home Gardens regarding an armed robbery. A Hispanic male, wearing a black hat, black jacket, white shirt, dark pants, and dark shoes, entered the business armed with a handgun and demanded the victim's jewelry and cash. The suspect fled the scene and was seen entering a newer white sedan. With assistance from the Corona Police Department, the vehicle was located in the 1500 block of Hamner Avenue in the city of Norco. In the vehicle, the driver, Robert Jordan Silvas, a 33-year-old resident of Colton, was the only occupant.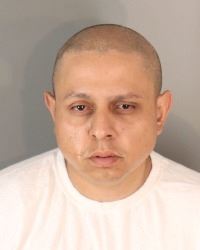 Lake Mathews deputies identified Silvas as the suspect in the robbery; additional evidence was located in the vehicle connecting Silvas to the robbery. Silvas was booked into Robert Presley Detention Center for armed robbery.
Anyone with information on this case is encouraged to call Deputy Casanova at the Lake Mathews Station by calling 951-272-5600
For media inquiries regarding this incident please contact the Media Information Bureau.
Find your latest news here at the Hemet & San Jacinto Chronicle