Reporting Deputy: Deputy Jacob Cooley
File # GB230340001
Details:
On Friday, February 3, at 7:00 AM, Gang Task Force Officers from Region 2 served multiple search warrants in the cities of Beaumont, Calimesa, and Cherry Valley in regards to an ongoing drug sales investigation. Through the search warrants, Gang Task Force Officers seized approximately 28 pounds of methamphetamine, 5.5 pounds of Heroin, approximately 2,000 suspected M30 Fentanyl pills, 2.5 pounds of suspected Fentanyl powder, approximately 400 glass smoking pipes commonly used to smoke methamphetamine, and one unserialized 9mm Polymer-80 Handgun aka "ghost gun" containing a loaded magazine.
Julio Ceasar Castillo, age 51, of Cherry Valley, CA was arrested and booked into the Larry D. Smith Correctional Facility for the following charges:
Felon in Possession of Firearm
Felon in Possession of Ammunition
Possession of Several Controlled Substances for Sale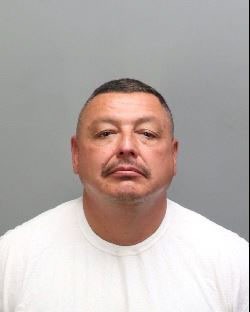 The Riverside County Gang Task Force is a collaborative effort of several law enforcement agencies with the goal of combating criminal street gangs. The San Gorgonio Special Operations Regional Gang Task Force is one of six teams which compose the Riverside County Regional Gang Task Force. The San Gorgonio Special Operations Gang Task Force is staffed with members from the Beaumont Police Department and Riverside County Sheriff's Office.
Anyone with information is encouraged to contact Officer Christopherson at (951) 776-2553.
Find your latest news here at the Hemet & San Jacinto Chronicle