Reporting Deputy: Sergeant Robert Thomas
File # WI230330008
Details:
On February 2, 2023, deputies from Lake Elsinore Sheriff's Station responded to a domestic violence call for service in the 33000 block of Mountain View Avenue in the city of Wildomar. Lake Elsinore Station's Special Enforcement Team (SET) assumed the investigation. They determined the suspect, identified as Juan Carlos Perez, a 30-year-old resident of Wildomar, strangled the victim and used a firearm during the commission of the crime. The victim sustained moderate injuries and was treated at the scene by medical personnel. On Friday, February 3, 2023, members of Lake Elsinore SET located and detained Perez. A search warrant was served at Perez' residence, and evidence related to the crime, including a firearm, was seized. Perez was later booked at the Cois Byrd Detention Center for attempted murder, domestic violence, and various other felony charges.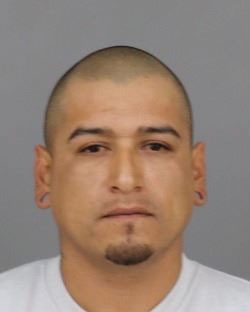 This is an ongoing investigation. Anyone with additional information is encouraged to contact Deputy Sanchez at the Lake Elsinore Sheriff's Station (951) 245-3300.
As a reminder, "Community Policing" involves partnerships between law enforcement and community members. Business owners and residents are encouraged to report criminal activity directly to law enforcement by calling Sheriff's Dispatch at (951) 776-1099 or by calling 911 if the matter is an emergency.
Find your latest news here at the Hemet & San Jacinto Chronicle