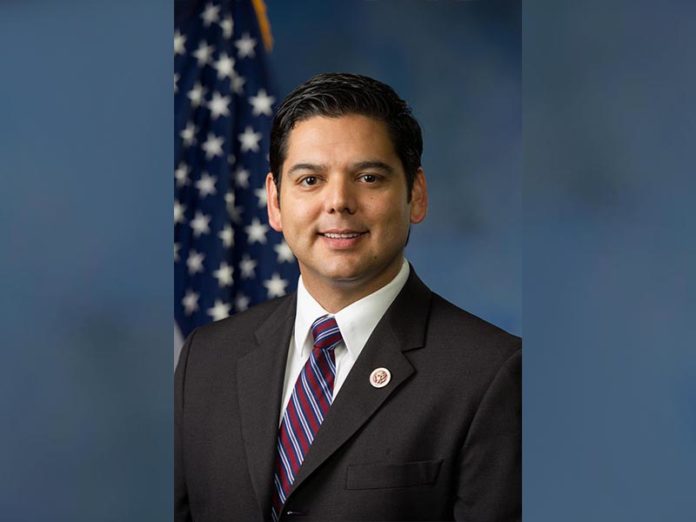 Legislative package includes Dr. Ruiz's priority to establish a presumption of service connection between veterans' burn pit exposure and their health
Kelly O'Keeffe | Contributed
On August 2nd, the U.S. Senate passed the Sergeant First Class Heath Robison Honoring our Promise to Address Comprehensive Toxics (PACT) Act of 2022, sending it to President Biden's desk for signature. At the heart of the legislative package are provisions authored by Congressman Raul Ruiz, M.D. (CA-36) to establish a presumption of service connection for 23 conditions, including respiratory conditions and cancers for approximately 3.5 million veterans who were exposed to burn pits and other airborne hazards.
Dr. Ruiz, the founder and co-chair of the Congressional Burn Pits Caucus, has helped lead the charge in Congress to address the military's use of toxic burn pits since the death of his constituent, Jennifer Kepner, an Air Force medic from Cathedral City, CA who died from pancreatic cancer that was linked to her burn pit exposure overseas.
"Today is a victorious day for our nation's veterans. In memory of Cathedral City veteran Jennifer Kepner, I have fought tooth and nail to get veterans the presumptive benefits and care they need, earned, and deserve," said Dr. Ruiz. "With the Honoring our PACT Act now on its way to the President's desk, we will finally recognize Jennifer's vision for her fellow veterans. I urge President Biden to swiftly sign the PACT Act into law! Our veterans have waited for too long."
The Honoring our PACT Act also includes language from the Congressman's bill, the Jennifer Kepner HOPE Act, to expand eligibility for care to veterans who participated in a toxic exposure risk activity while serving on active duty, active duty for training, or inactive duty training.
The legislative package is now on its way to President Biden's desk after Senate Republicans blocked final passage last week.
Find your latest news here at the Hemet & San Jacinto Chronicle