Reporting Deputy: Sergeant Joe Narciso
File # TE231400181
Details:
On May 20, 2023, at 8:55 p.m., Southwest Sheriff's Station deputies were dispatched to the 44000 block of Pechanga Parkway, Temecula, for a sexual assault that just occurred. The suspect sexually assaulted the victim and fled the scene. The Southwest Station Investigations Bureau continued this investigation and gathered several leads from the community. On May 31, 2023, sheriff's deputies located the suspect in the area of Temecula Parkway and La Paz Road.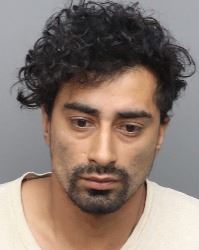 The suspect was identified as Joseph Edward Labastida, a 30-years old resident of Temecula. The suspect was arrested and booked into custody at the Cois Byrd Detention Center for felony sexual assault charges. The investigation also revealed Joseph Labastida was wanted for sexual assault charges out of Mojave County, Arizona.
The Southwest Station Investigations Bureau is asking anyone with additional information on this case to contact Investigator Gouvion, at (951) 696-3000.
For media inquiries regarding this incident please contact the Media Information Bureau.
Find your latest news here at the Hemet & San Jacinto Chronicle