Reporting Deputy: Sergeant Alfredo Medina
File # MV232100023
Details:
On Saturday, July 29, 2023, Deputies from the Moreno Valley Sheriff Station (MVSS) received calls from a victim's family stating a female resident of Moreno Valley was taken against her will from the 13000 block of Elsworth Avenue, in the City of Moreno Valley. Deputies from the MVSS responded and located her vehicle with the victim and the suspect, Johnny Melvin Monroe, inside. Investigators from the MVSS responded and assumed the investigation. ;The victim stated she previously was involved in a relationship with Monroe, but had made it clear she was no longer interested in him. The suspect had been previously arrested at the victim's residence on multiple incidents but continued to seek out the victim.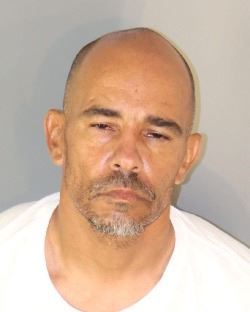 During this incident, Monroe went to the victim's residence and forced her into her vehicle, and drove away against her will. Monroe was booked for stalking and kidnapping.
This is an ongoing investigation. Investigators are seeking additional witnesses to this incident. Anyone with additional information is encouraged to contact Investigator McCracken at the Moreno Valley Sheriff's Station (951) 486-6700.
For media inquiries regarding this incident please contact the Media Information Bureau.
Find your latest news here at the Hemet & San Jacinto Chronicle